Basement Remodeling Milwaukee
Milwaukee Basement Remodeling
Dear Mike,
This note is to let you know how satisfied and deeply appreciative Pat and I are for the remodeling work you did in our home. The finished basement has provided comfortable and useful living space, especially as we have cared for all three grandchildren. The remodeled bathroom shower and kitchen countertops are beautiful and very functional.
We are not only pleased with the quality of your work, but found the experience of interacting with you (and your workers) to be a pleasure. The attention to detail was very good. You were very understanding and easy to work with whenever we discussed changes or other issues. You always responded promptly.
Thanks again for helping us make this house a better home for us.
Sincerely,
Phil Baker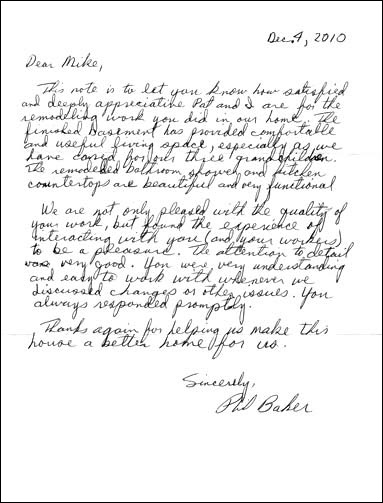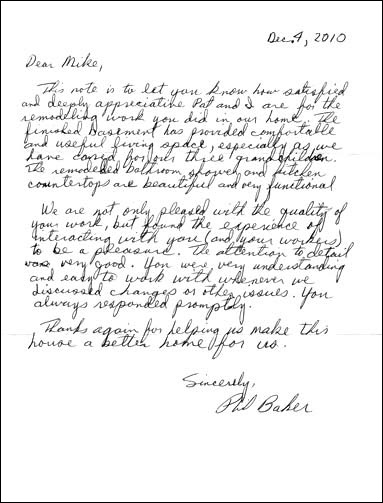 Click on the image to expand