Okauchee's Favorite Home Renovation Company
Reality Construction possesses extensive industry expertise and practical experience, making us exceptionally well-suited to assist you in envisioning and constructing the ideal remodel for your kitchen, bathroom, or basement. We are committed to fostering an atmosphere of open communication and collaboration to guarantee your utmost contentment with your home remodeling requirements. Our team of Okauchee home renovation contractors specializes in basement finishing, kitchen remodels, and bathroom redesigns, providing a distinctive focus on these areas. We will turn your home remodeling vision into a reality.
Contact us for your free estimate today
Why choose Reality Construction?
When looking for a home remodeler, there are several important factors to consider to ensure you hire a reliable and competent professional. Here are some key factors that we have:
Experience: With vast industry knowledge and experience, Reality Construction is uniquely qualified to help you design and build the perfect remodel for your kitchen, bathroom or basement.

Credentials and Licensing: We hold all necessary licenses and certifications required and meet the requirements and adhere to industry standards.

Portfolio and References: Review our portfolio of past projects to get an idea of our workmanship and style.

Insurance Coverage: We carry liability insurance to protect you and your property in case of accidents or damage during the remodeling process.

Professionalism and Communication: We prioritize delivering exceptional customer service by maintaining constant communication, adhering to agreed-upon schedules, and staying within budgetary constraints. Our goal is to ensure your utmost satisfaction throughout the remodeling process.

Cost and Contracts: Be cautious of significantly low bids that may indicate subpar work or the use of low-quality materials. We provide you with a written contract that clearly outlines the scope of work, project timeline, payment terms, and any warranties or guarantees.

Reviews: See our reputation by reading online reviews from previous customers. Look for feedback regarding their craftsmanship, reliability, and professionalism.

Trust: Choose a remodeler with whom you feel comfortable. We believe building a good working relationship and trust is crucial for a successful remodeling project. Our renovation pros follow through on exactly what we commit to.

Free Consultations: Whether you're embarking on a small-scale project or planning a comprehensive whole-home renovation, our complimentary consultations serve as the initial stride toward rejuvenating your space.
Our skilled team of bathroom remodelers in Okauchee is ready to bring your vision to life with a personalized touch. With years of experience completing seamless replacement bath projects in the local community, you can trust us to deliver exceptional results. We are conveniently located nearby and would be delighted to discuss your bathroom remodeling goals and assist you in making them a reality.
Increase Your Home Value
Homeowners planning home renovations can anticipate a substantial return on investment. According to a recent study, homeowners witnessed an 80% increase in property value, which equates to nearly recouping the entire renovation cost. This indicates a rewarding endeavor for individuals seeking to build equity and enhance their home's market value.
Types of Home Renovations
Home renovations can encompass a wide range of projects, each serving a specific purpose and offering unique benefits. Here are some common types of home renovations:
Kitchen Renovation:

This involves updating or completely revamping the kitchen space. It can include installing new cabinets, countertops, appliances, flooring, lighting, and backsplashes.
Benefits: Improved functionality, enhanced aesthetics, increased home value, and upgraded appliances for better cooking and entertaining.

Bathroom Renovation:

Bathroom renovations can range from simple updates to full overhauls. Upgrades may include new fixtures, tiles, vanities, mirrors, lighting, and even reconfiguring the layout.
Benefits: Enhanced comfort, increased energy efficiency, improved storage, and modernized design.

Basement Finishing:

Converting an unfinished or underutilized basement into a functional living space. This can include creating a home theater, office, gym, or guest suite.
Benefits: Increased usable square footage, expanded living space, and potential for rental income.

Room Addition:

Adding a new room to the existing structure of the house. This could involve building an extra bedroom, home office, sunroom, or family room.
Benefits: Additional living space, increased home value, and the opportunity to meet changing family needs.

Whole-House Renovation:

Overhauling the entire home, often including significant structural changes and updates to multiple rooms.
Benefits: Modernized design, improved functionality, and potentially greater energy efficiency.

Attic Conversion:

Transforming an attic space into a usable living area, such as a bedroom, office, or playroom.
Benefits: Maximizing space, adding value, and creating unique and cozy living areas.
Zip Codes Served in Okauchee:
Reality Construction is here to make your kitchen or bathroom renovation project a seamless experience with our expert guidance throughout the entire process. We will turn your home remodeling vision into a reality.
Contact us for your free estimate today
Free Estimate
Our Home Remodeling Services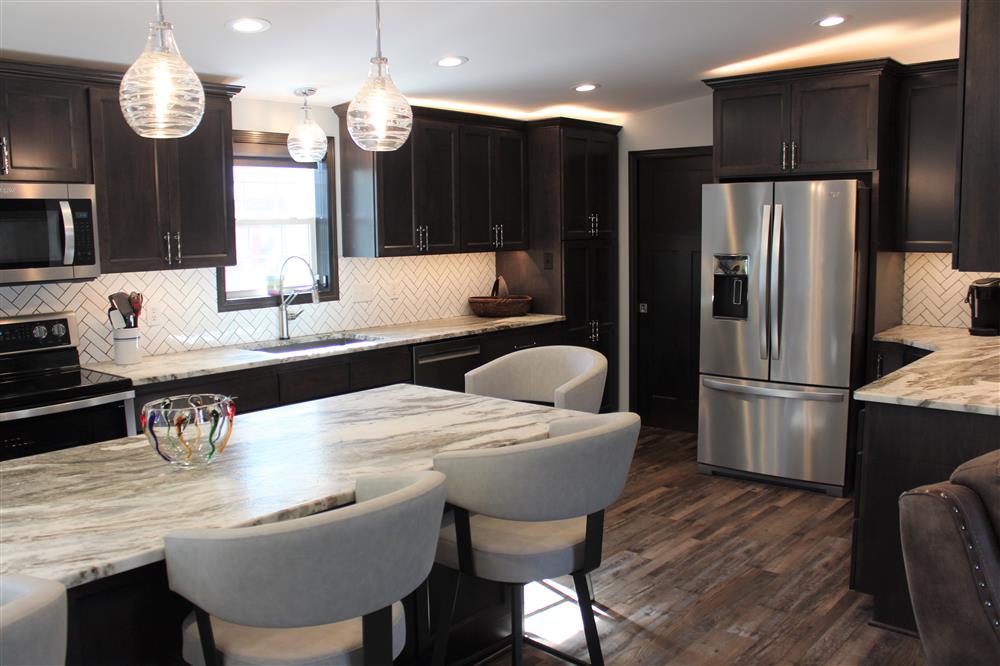 Our Kitchen Services
Modern & Traditional Designs

Space Saving Designs

Cabinets

Countertops

Lighting & Electric
Sinks & Plumbing

Hardwood & Tile Flooring

Kitchen Tiles, Granite & Marble

Kitchen Sinks & Faucets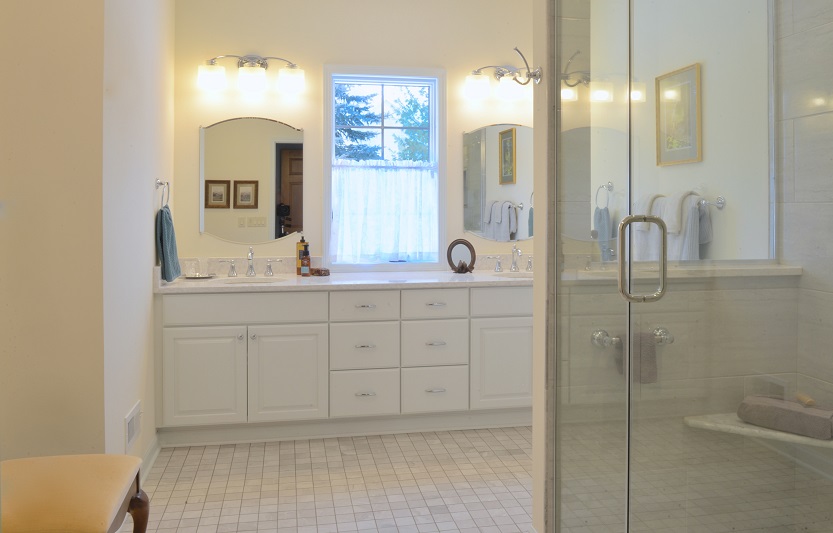 Our Bathroom Services
Modern & Traditional Designs

Space Saving Designs

Cabinets

Countertops

Lighting & Electric
Sinks & Plumbing

Hardwood & Tile Flooring

Kitchen Tiles, Granite & Marble

Kitchen Sinks & Faucets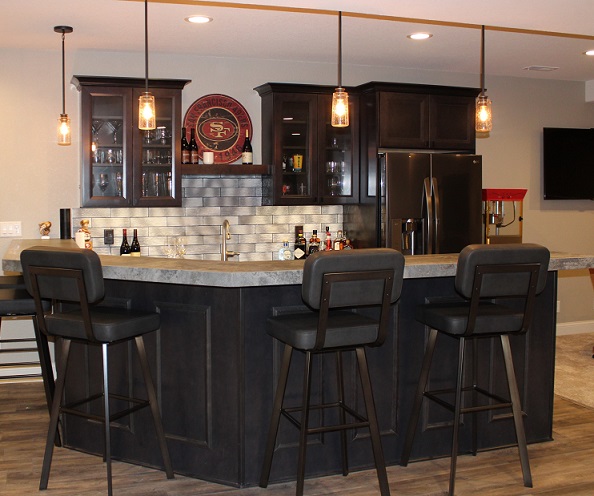 Our Basement Services
Modern & Traditional Designs

Space Saving Designs

Cabinets

Countertops

Lighting & Electric
Sinks & Plumbing

Hardwood & Tile Flooring

Kitchen Tiles, Granite & Marble

Kitchen Sinks & Faucets
Benefits of Hiring Reality Construction for Your Home Remodel
A free in-home consultation & estimate for your project
Work directly with the owners, Mike & Gina, all along the way for a stress-free experience
Transparent pricing and timeline estimates
Personalized communication throughout the duration of your project
The confidence in choosing a remodeling company with outstanding reviews and many local references
Get a preview of how your finished product will look with our 3D modeling software
Lifetime support for any future issues that may arise
If you're interested in learning more, contact our Okauchee Home Renovation Company home remodeling team today!
Our Home Remodeling Process

Step 1
Free Consultation
Initial stage of the home remodeling process, where the homeowner meets with the remodeling team to discuss their ideas and goals for the project. The team will conduct a walkthrough of the home, take measurements, and provide an estimate of the project's cost and timeline.

Step 2
Pricing & Planning
During this stage, the remodeling team will work with the homeowner to finalize the project plan, including materials, design elements, and budget. They will provide a detailed proposal outlining the scope of work, timeline, and payment schedule.

Step 3
Renovation Stage
During the renovation stage, the construction work takes place, and the team will collaborate with the homeowner to minimize disruption to their daily routine. They will oversee the project, from demolition to finishing touches, ensuring quality workmanship at every step, and completing the project on time and within budget.

Step 4
Quality Assurance
Once the renovation is complete, the team will conduct a final walkthrough with the homeowner to ensure they are satisfied with the finished product. They will also address any concerns or issues that arise and make any necessary adjustments.
"Reality Construction is professional, timely and presented a very well thought out design and bid for our project. We also continue to be impressed with the high quality materials that were used for the project. The end result is one we can be proud of."
"The workmanship and quality of materials appear to be top notch for the cost of the project, which was right in line with other quotes we received. We decided to go with Reality Construction mainly because of their professionalism, eagerness to listen to our needs, and comfortable demeanor."
"Our new kitchen is exactly what we had envisioned and more. It looks beautiful. If anyone we know is in need of a contractor, we know that we'll definitely recommend Reality Construction."
"I recently had insurance work done at my house by Reality Construction and I am pleased with the work they did. They replaced the wood flooring in several rooms of the house after it had been water damaged. Jennings and the rest of the company did a great job working with my insurance company, providing estimates, and letting me know the progress as the project was being completed. I am very happy with the finished product and would absolutely recommend them for work in your home."