Bathroom Remodel Wauwatosa
The Reality Construction, LLC Wauwatosa bathroom remodeling designers installed a striking sink and countertop into this fashionable bathroom. The Wauwatosa bathroom has a whole new personality with the modern vessel sink in oranges, reds and browns. The decorative sink creates a wonderful centerpiece for the bathroom and a great topic for conversation with guests. The Milwaukee bathroom contractors utilized this small space by installing a sink with a very large basin designed to create counter space. The granite countertop is a perfect base for this stunning bowl, bringing all the colors of the sink and surrounding cabinetry together. The Wauwatosa bathroom remodelers took a standard bathroom and turned it into a contemporary, functional space.
Whether you're looking for a complete bathroom makeover, a custom bathroom remodel, or a transformation of your half bath or master bathroom, we have the expertise to bring your vision to life. From high-quality materials to energy-efficient solutions, our customer-centric approach ensures a timely completion and transparent pricing. Contact us today to get started on your dream bathroom renovation in Wauwatosa.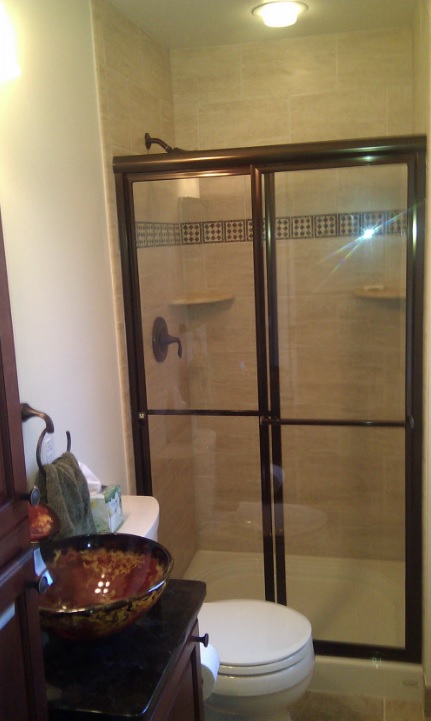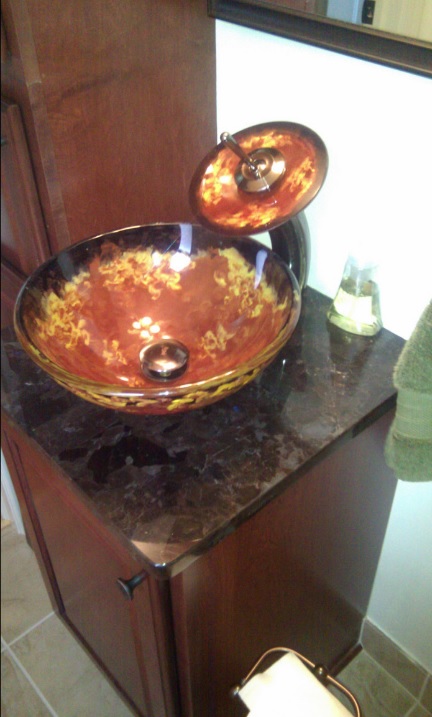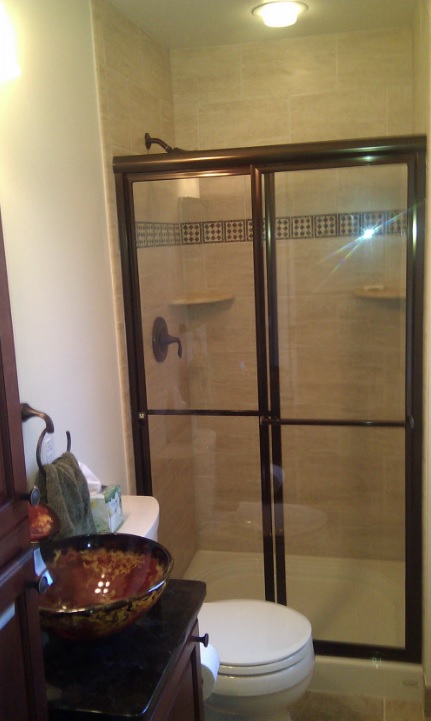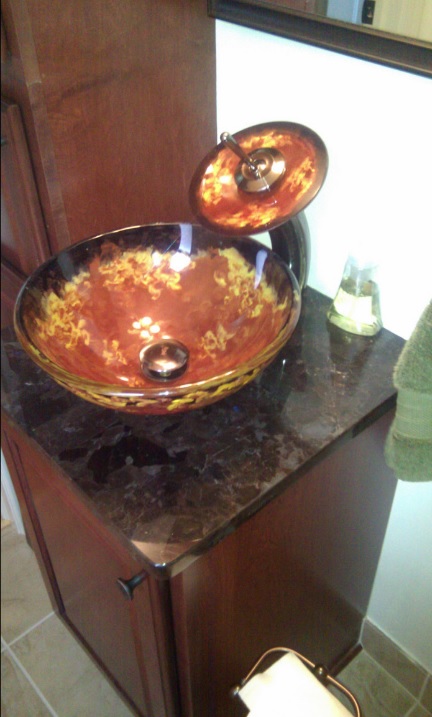 Click on the image to expand