Colgate Basement Bar Remodel
This basement remodel created a fun entertainment space for a family in Colgate, WI. The custom-built maple bar features a granite countertop and tile backsplash. The back bar has upper and lower cabinet storage and a bar sink, as well as space under the front bar for a microwave and bottles—perfect for entertaining guests. The pendant lights and tan walls brighten the space without blocking the TV area in the back bar which is set up for a television.
Interested in something similar? Contact us today for a FREE estimate below.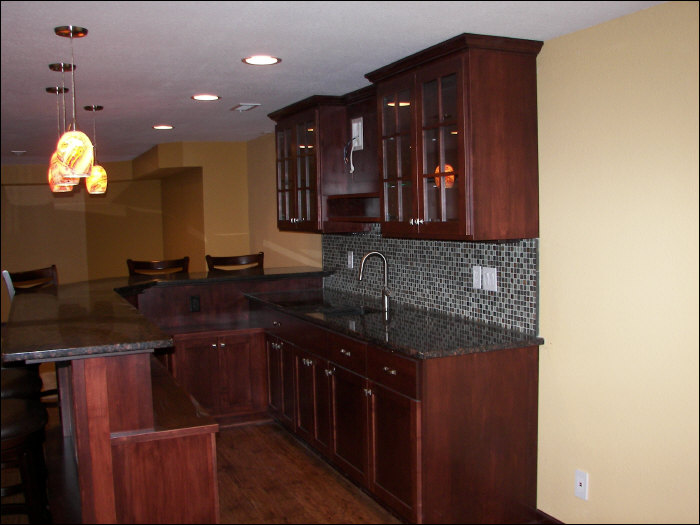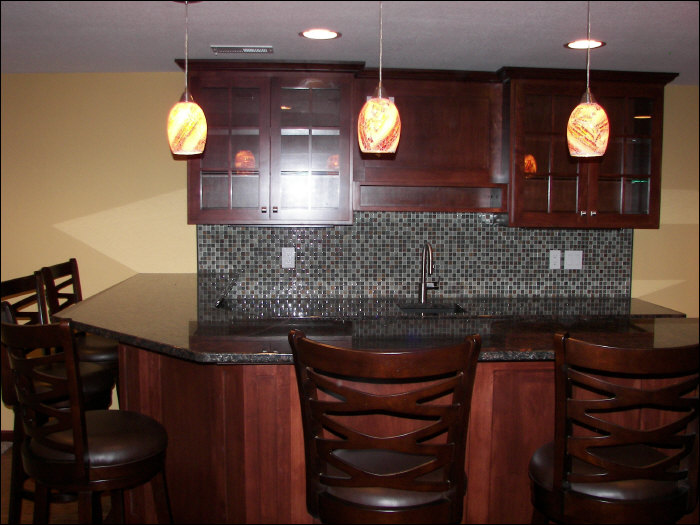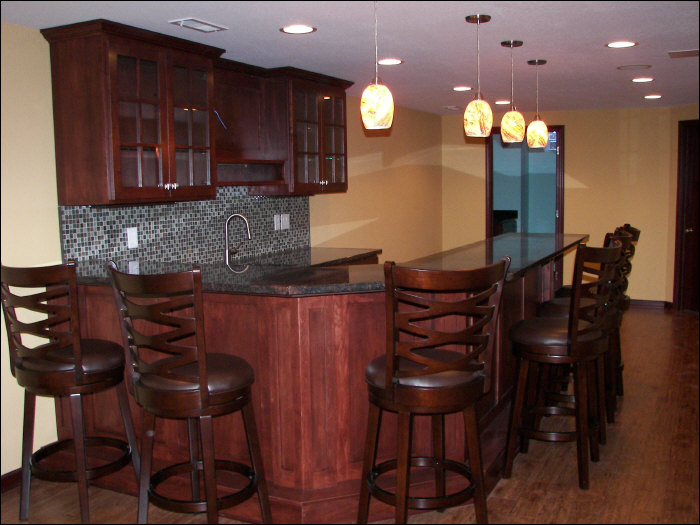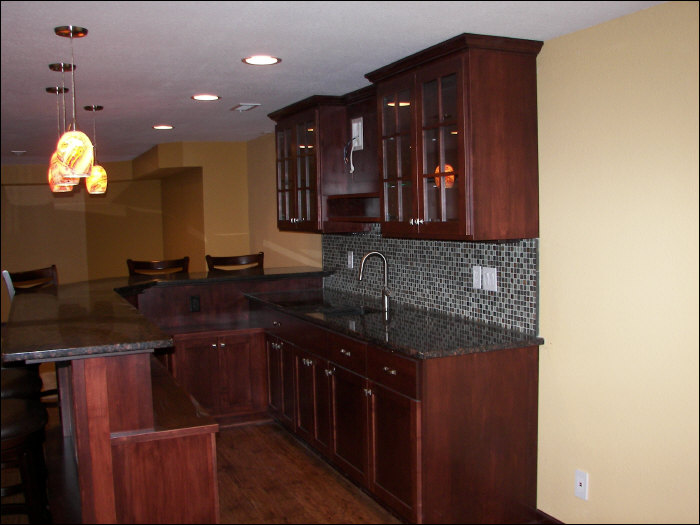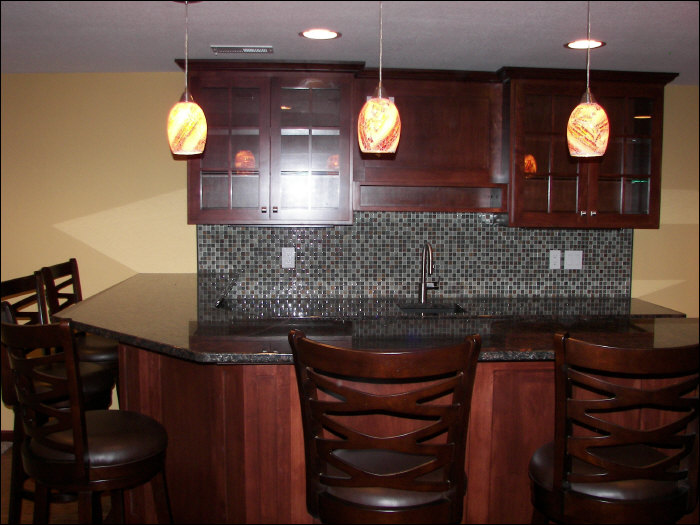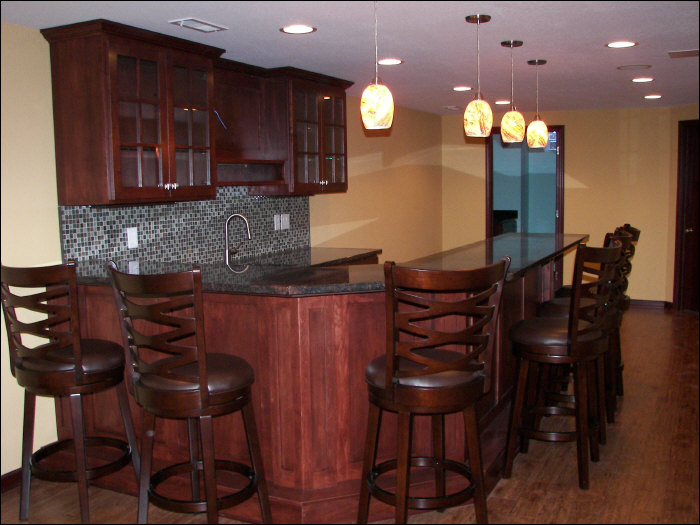 Click on the image to expand