Muskego Basement Remodel
Our Muskego basement remodeling contractors transformed this basement from a gutted room into a welcoming living space. A large opening allows a connection from the main space to the playroom. The large custom maple bar occupies one corner while a spacious couch provides sitting space in another.
This now recessed area became the perfect place to place a desk and additional storage. Newly installed cabinetry compliments the bar perfectly, while additional storage was placed behind the bar. The bar's top was made with wood, while the lower areas of the countertop were constructed from quartz. This functional space now has room for work, play, and entertainment for many years to come.
Love this redesign? Request a free estimate below today!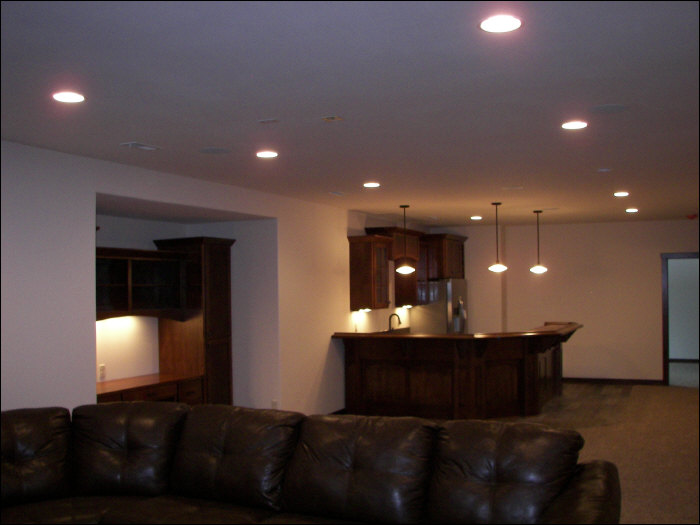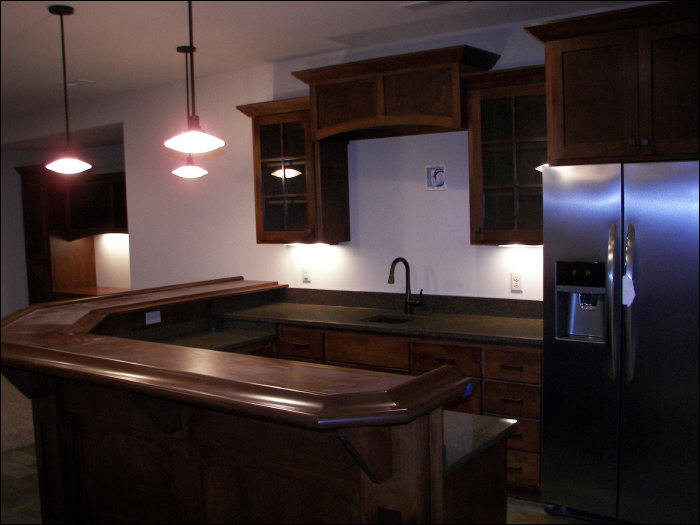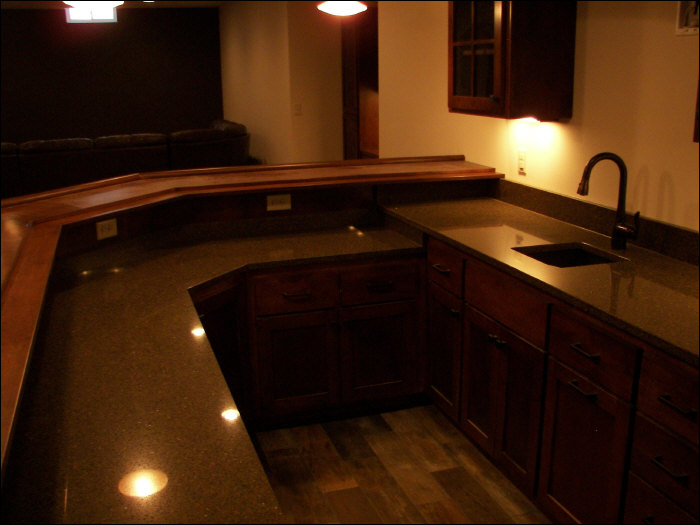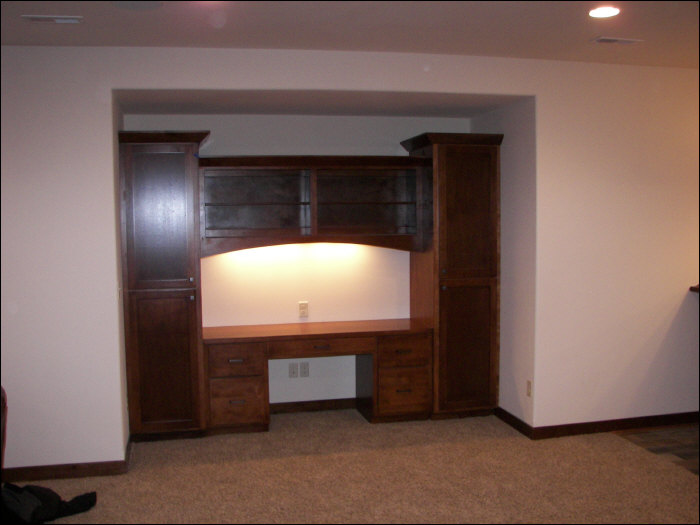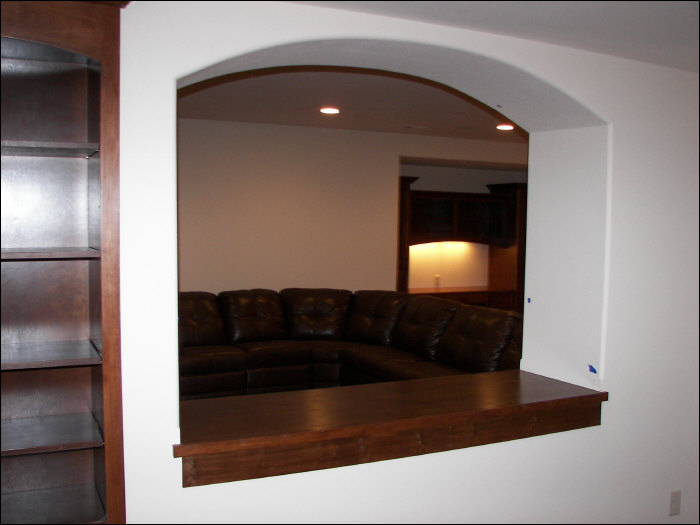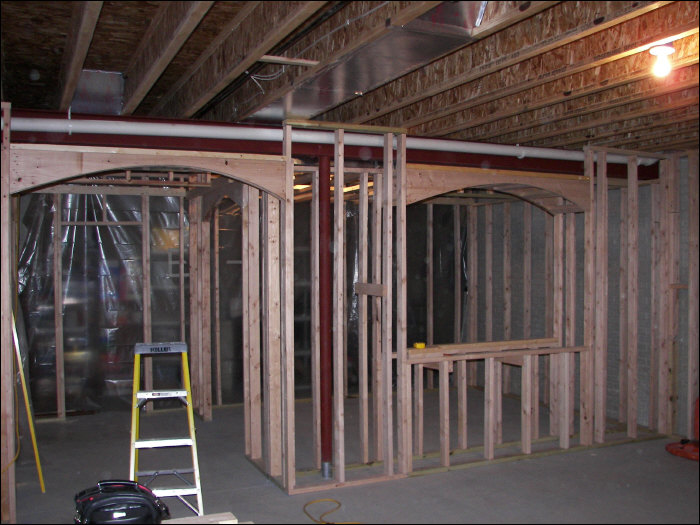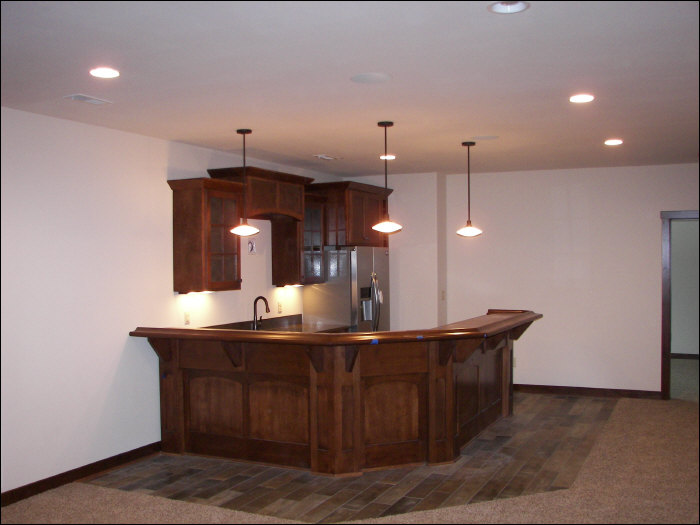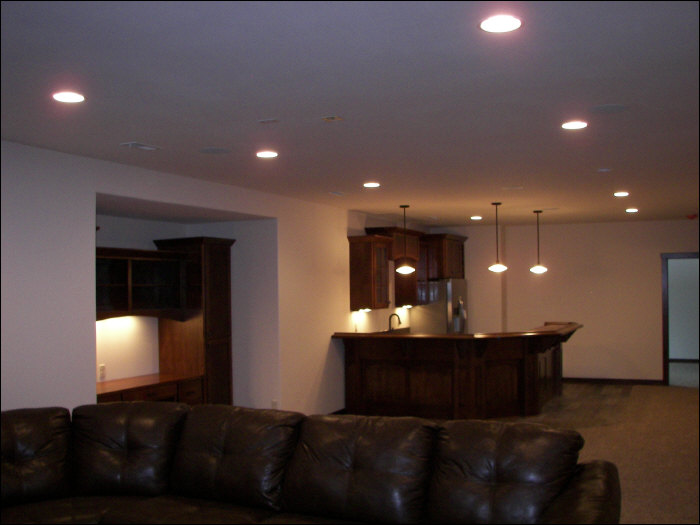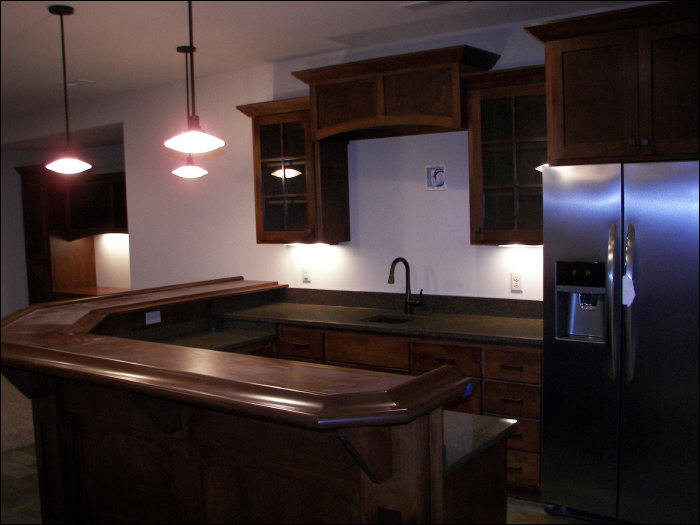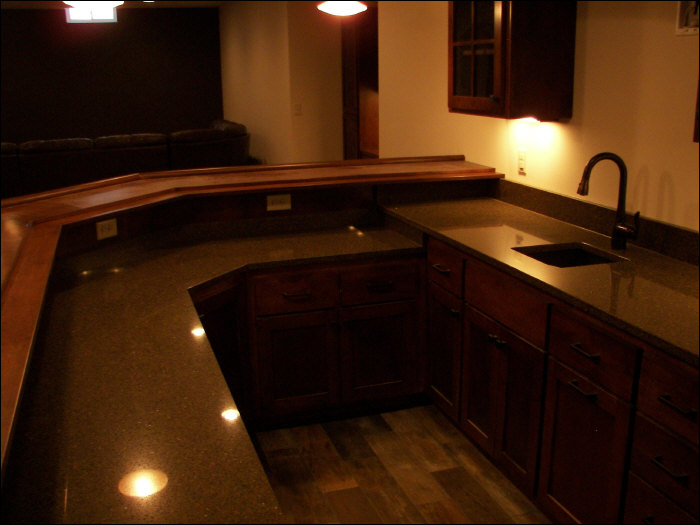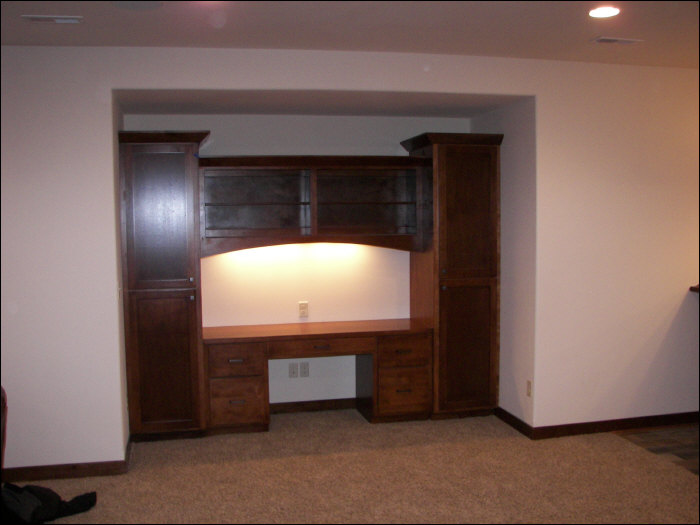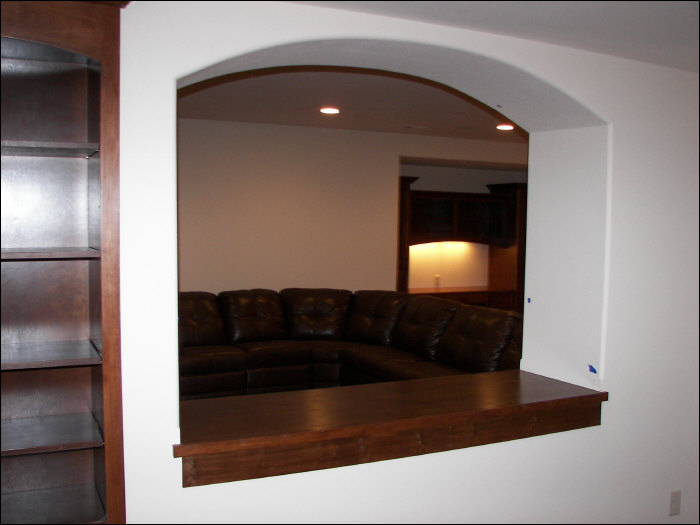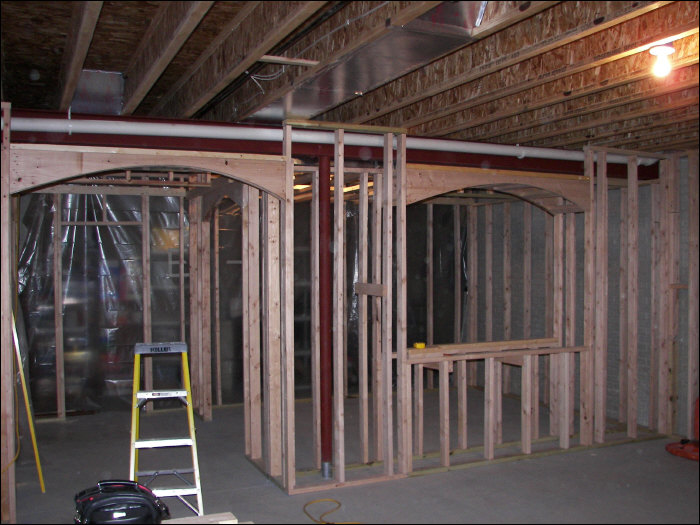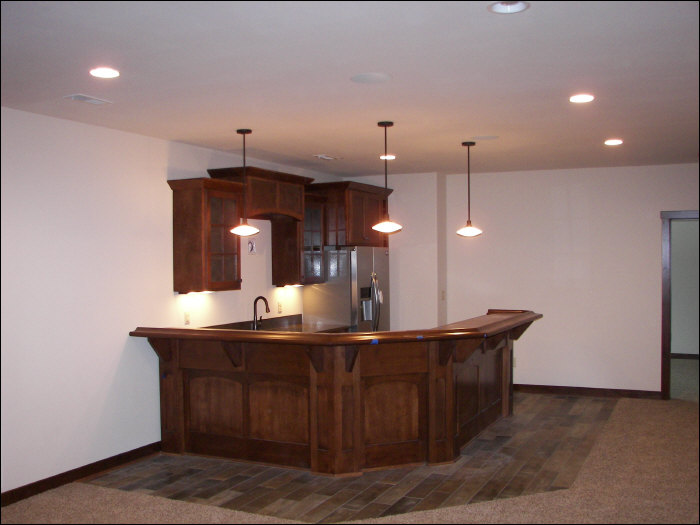 Click on the image to expand