Oak Creek Basement Remodel
Our Oak Creek basement remodelers transformed this lower room into a fancy living area. The reddish colors in the maple bar, light fixtures, and cabinetry were added to create an elegant space for entertaining family and friends. Maple cabinetry in the TV area was included to provide much-needed storage space while adding style to the room.
The bar was finished off with granite countertops, a minifridge, and a sink to add additional functionality to this newly crafted living space.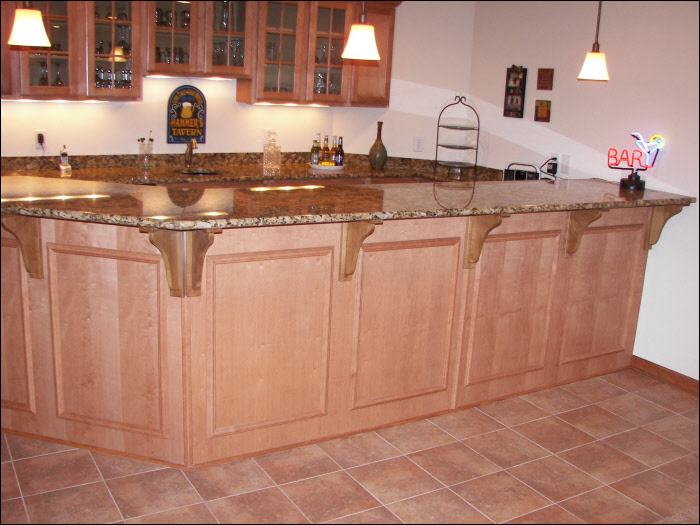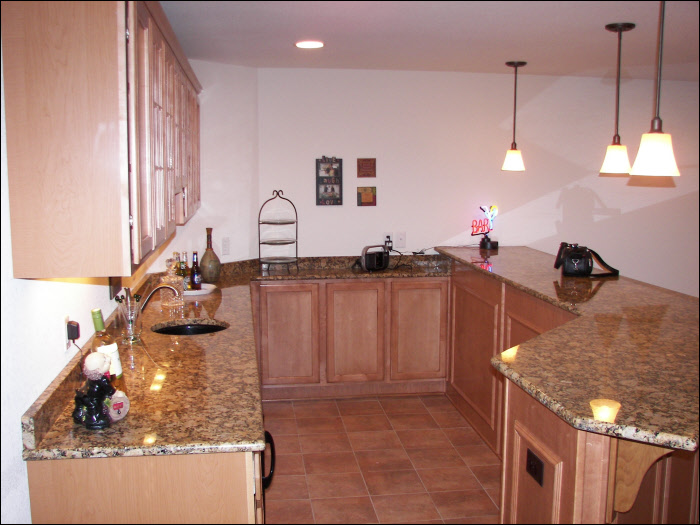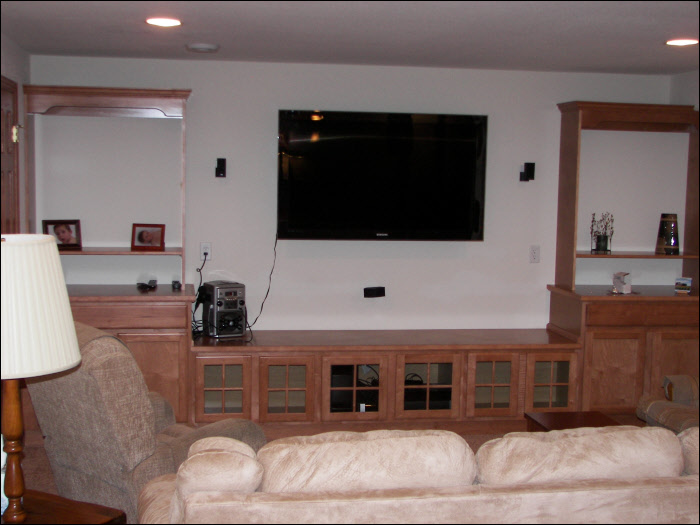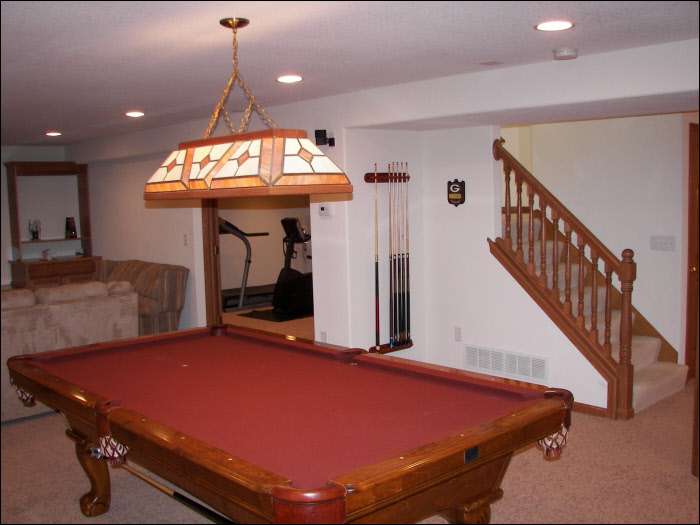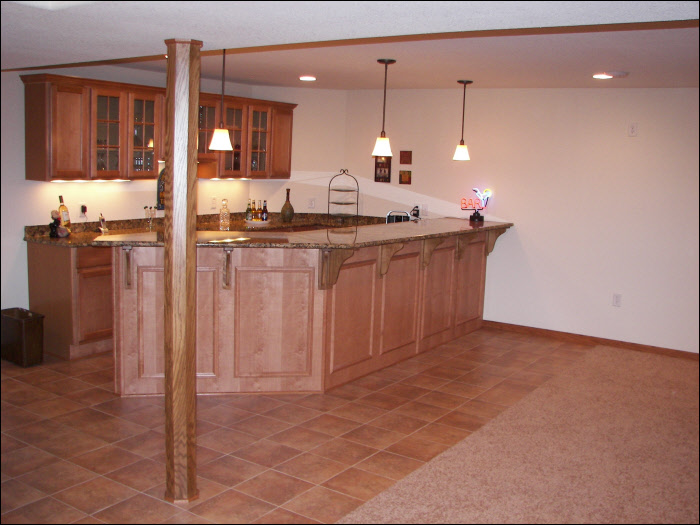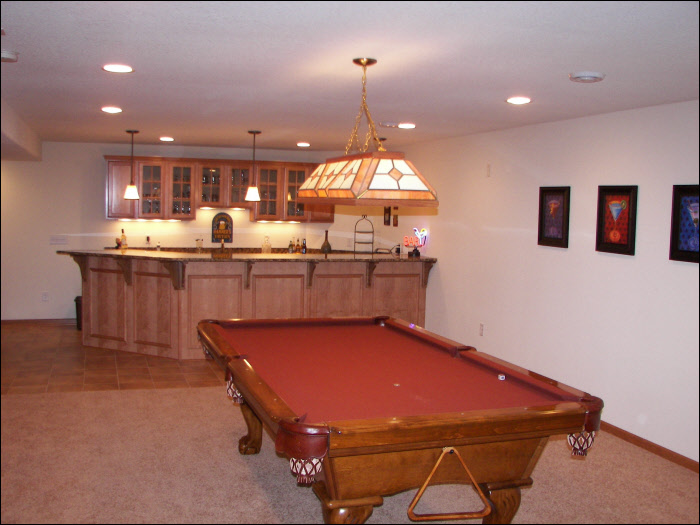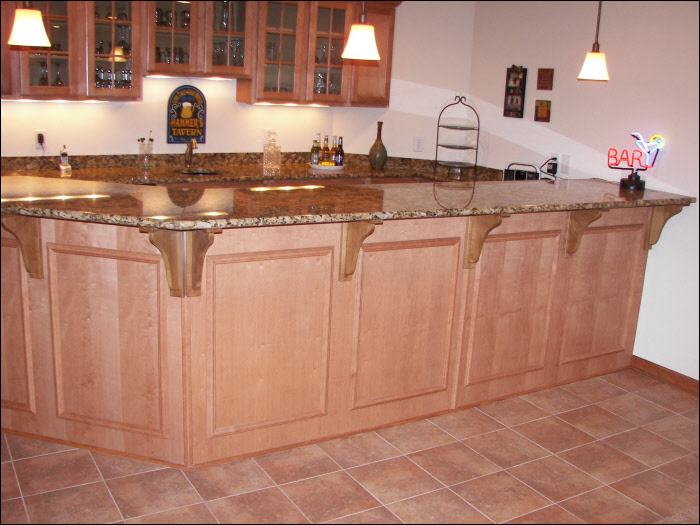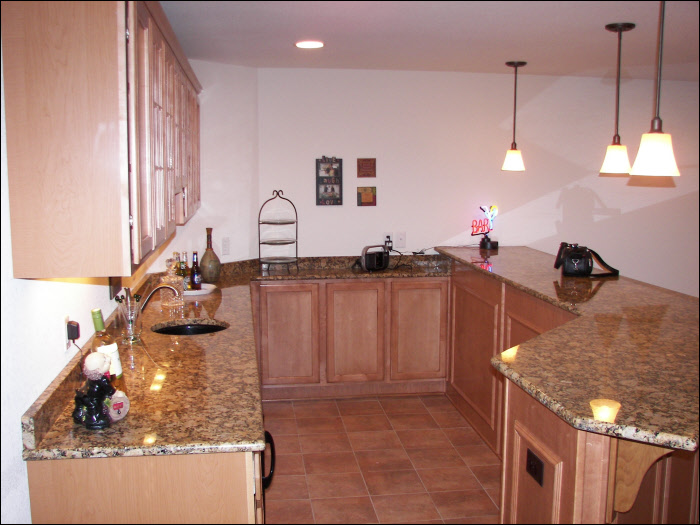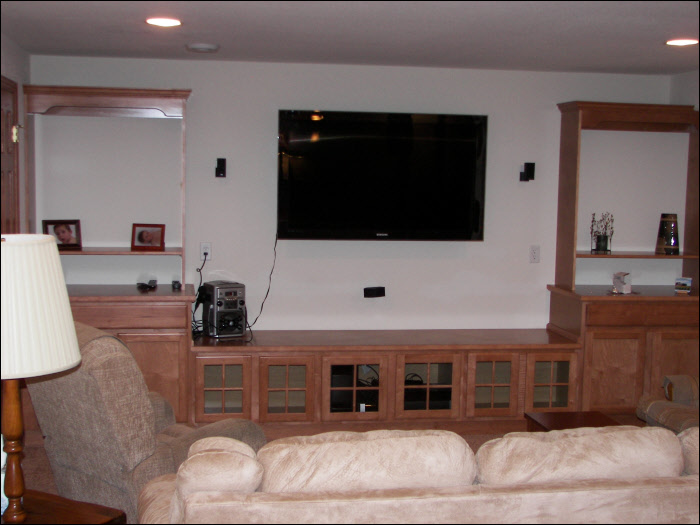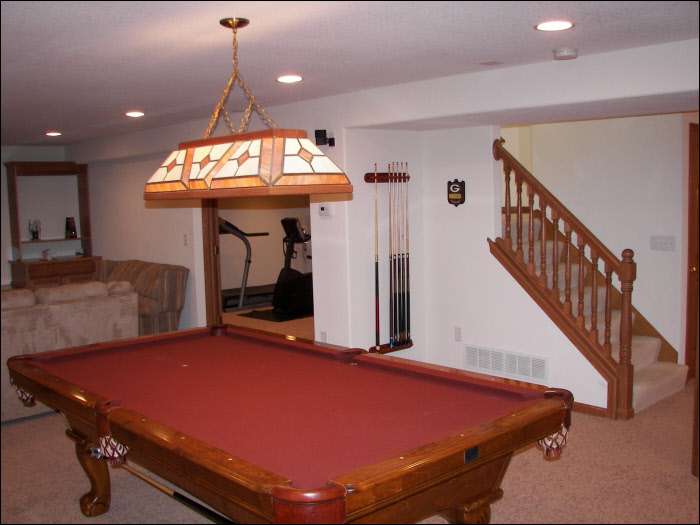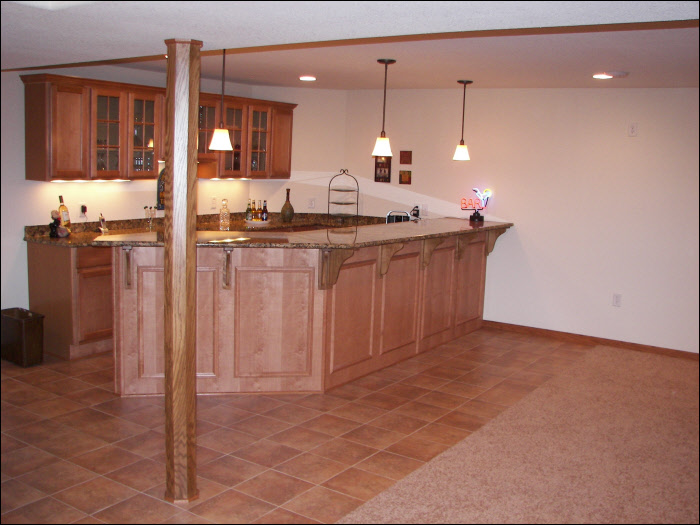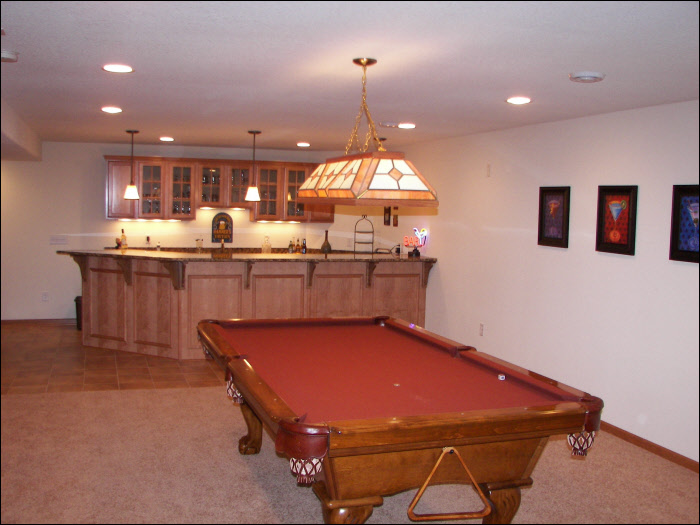 Click on the image to expand