Saukville Bathroom Remodel
The Reality Construction, LLC Saukville bathroom remodel specialists upgraded this bathroom into a more functional space. Alder wood cabinets and Corian countertops with an integrated sink were installed, increasing the counter and storage space. The Milwaukee bathroom designers mounted bright fixtures with twist door handles adding a modern look to this bathroom. These fixtures work well with the stylish existing mirror. Installing a long horizontal vanity allows for the best possible utilization of the space, creating an open flow throughout the bathroom. The Reality Construction, LLC Saukville bathroom contractors can remodel any bathroom to utilize the space to your liking.
Whether you're looking for a complete bathroom makeover in Saukville, a custom bathroom remodel, or a transformation of your half bath or master bathroom, we have the expertise to bring your vision to life. From high-quality materials to energy-efficient solutions, our customer-centric approach ensures timely completion and transparent pricing. Contact us today to get started on your dream Saukville bathroom renovation.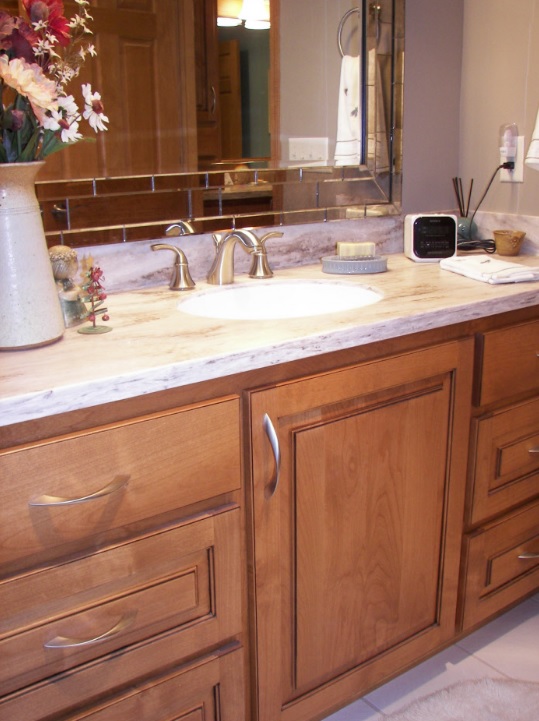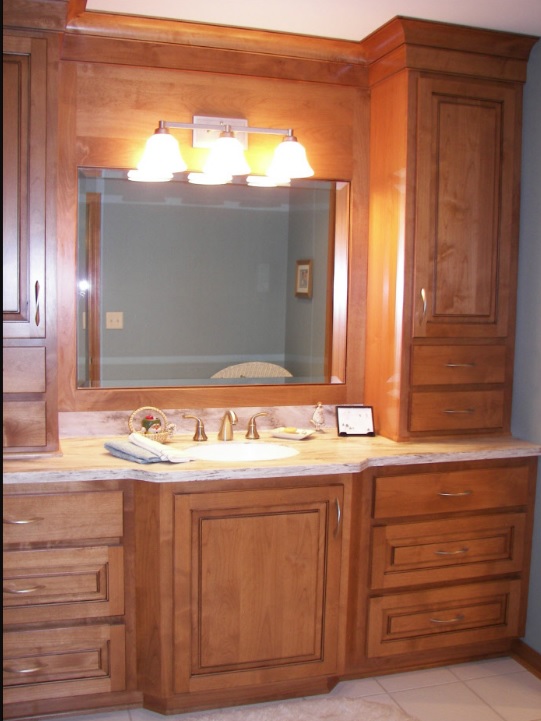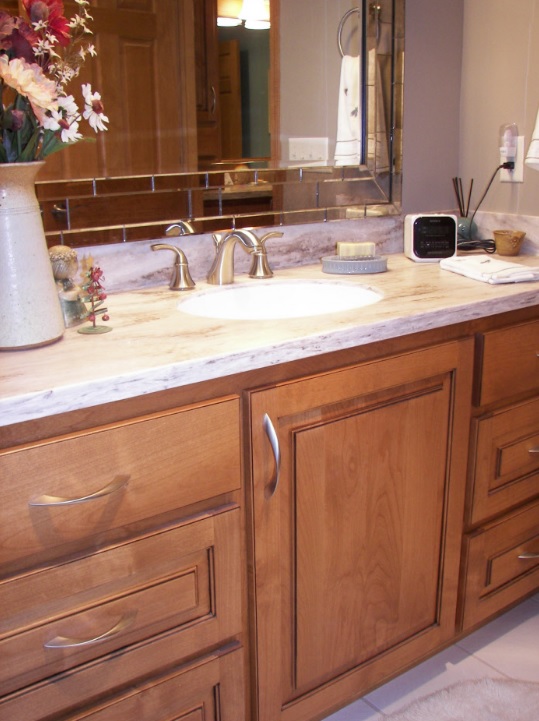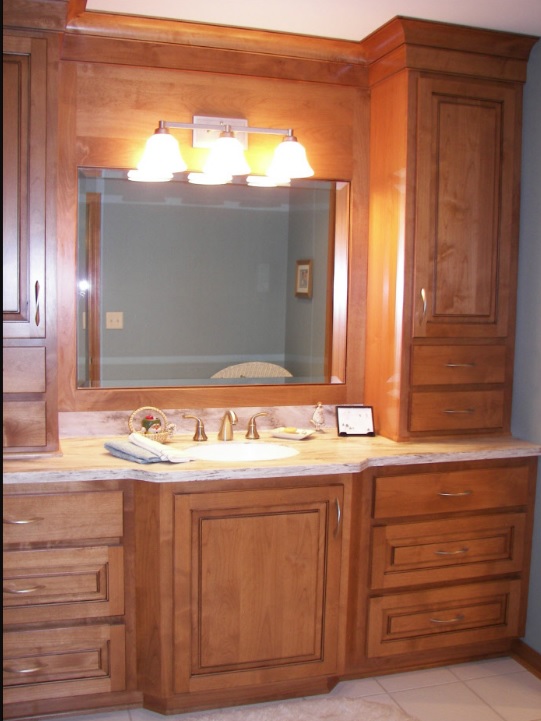 Click on the image to expand