West Bend Basement Remodel
The previously poorly lit and sparsely equipped unfinished basement has undergone a basement remodel in West Bend. It now serves as a home theater, illuminated by adjustable LED can lights. The exposed furnace and water heater have been concealed behind a bar, enhancing the overall aesthetics. The unattractive stair wall has been replaced with a 10' stretch of tailor-made cabinets topped with leathered granite. Natural light, once limited, now dances on painted trim and luxury vinyl plank flooring.

Where there were once only gaps in the floor, a renovated bathroom now stands. A painted vanity not only provides storage but also adds a touch of elegance. The shower area boasts a Sterling Vikrell unit with a handheld showerhead and a semi-frameless door. The charming blue custom cabinets offer ample storage and are well-lit. Illuminated floating shelves adorn the tiled wall. An egress window has been incorporated to facilitate the creation of an additional bedroom.

Whether you're looking for a complete basement makeover in West Bend, a custom kitchen remodel, or a transformation of your half bath or master bathroom, we have the expertise to bring your vision to life. From high-quality materials to energy-efficient solutions, our customer-centric approach ensures timely completion and transparent pricing.
Contact us today to get started on your dream West Bend basement renovation!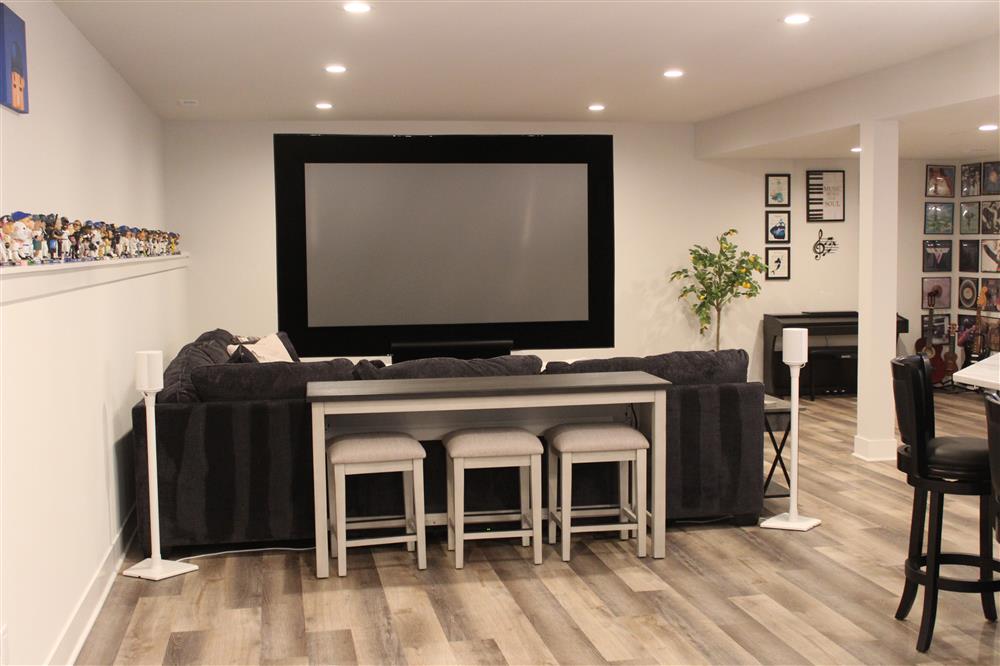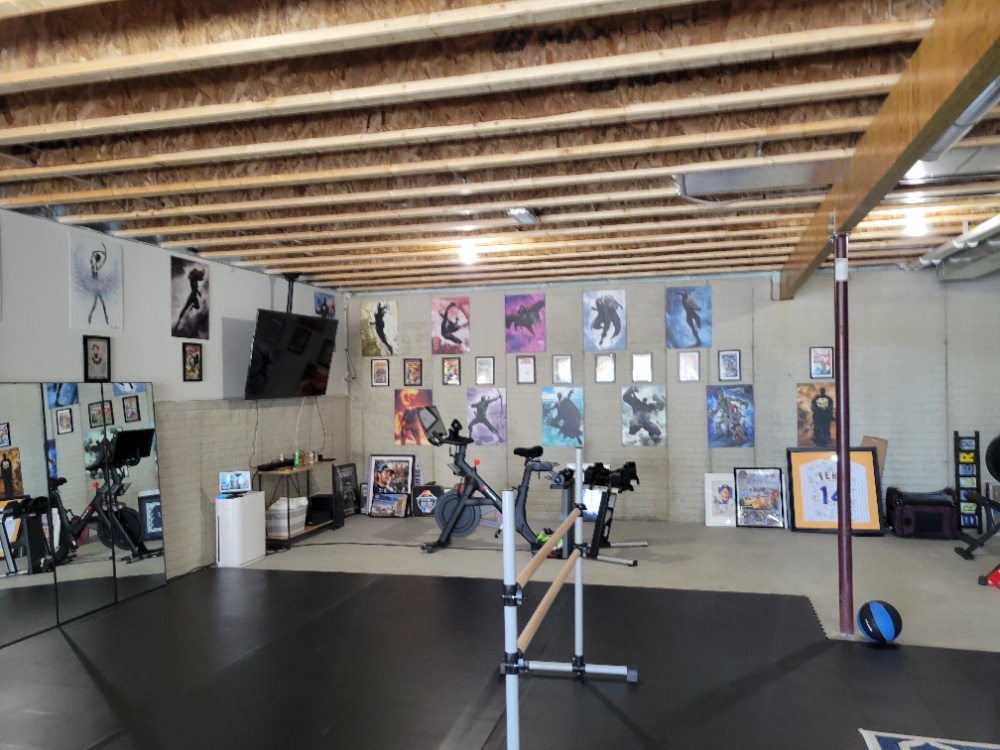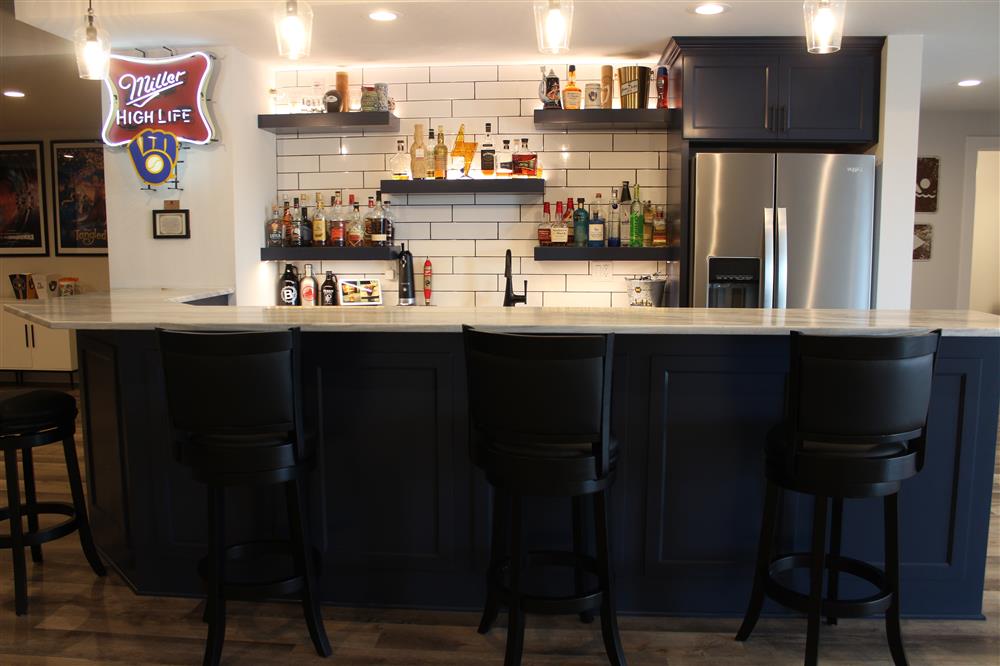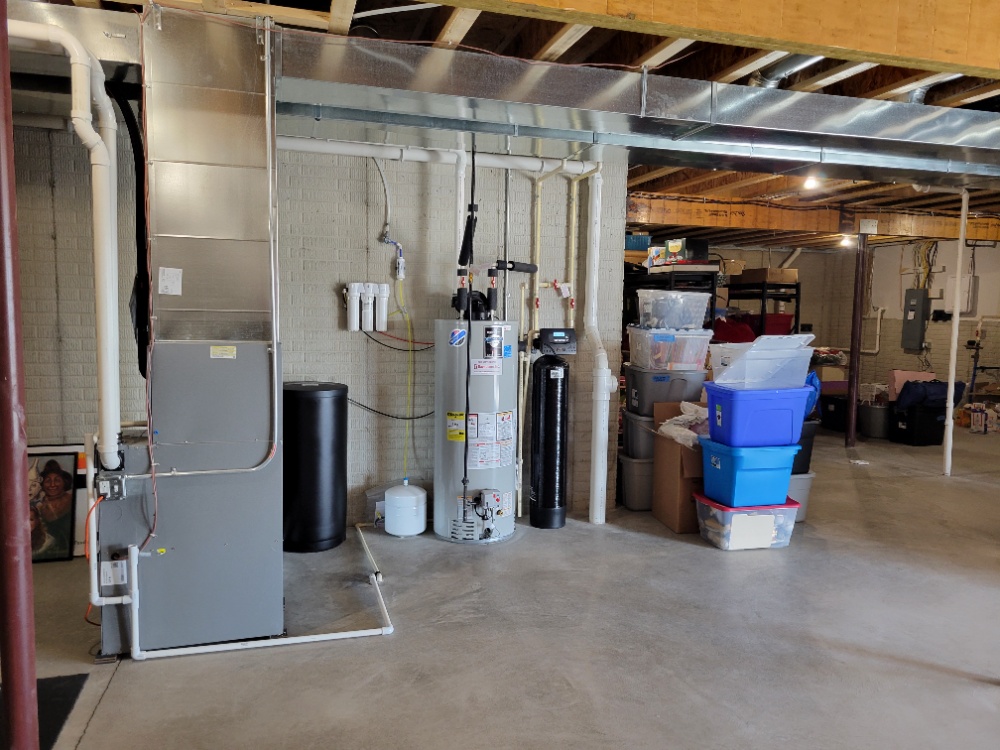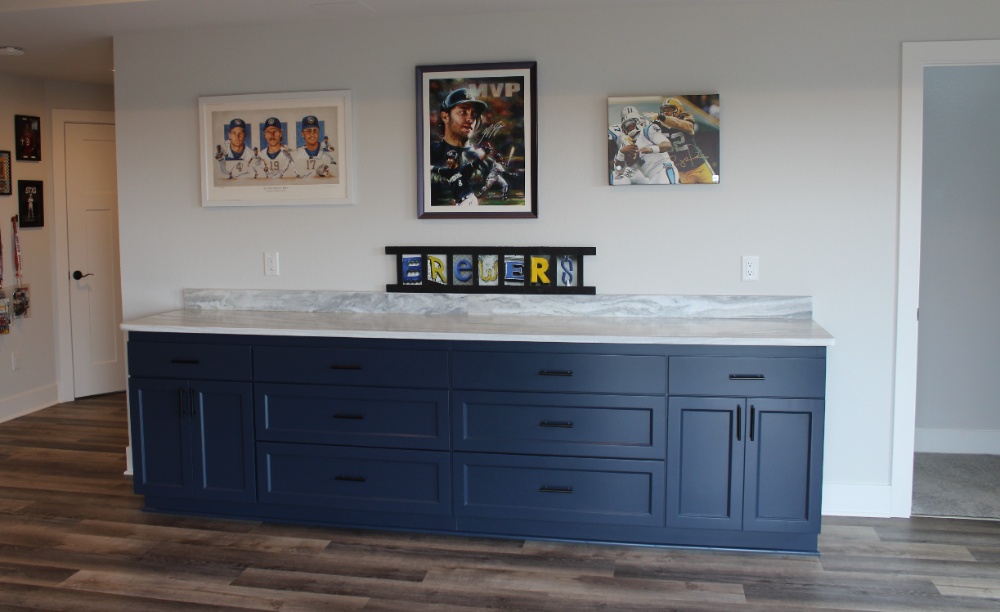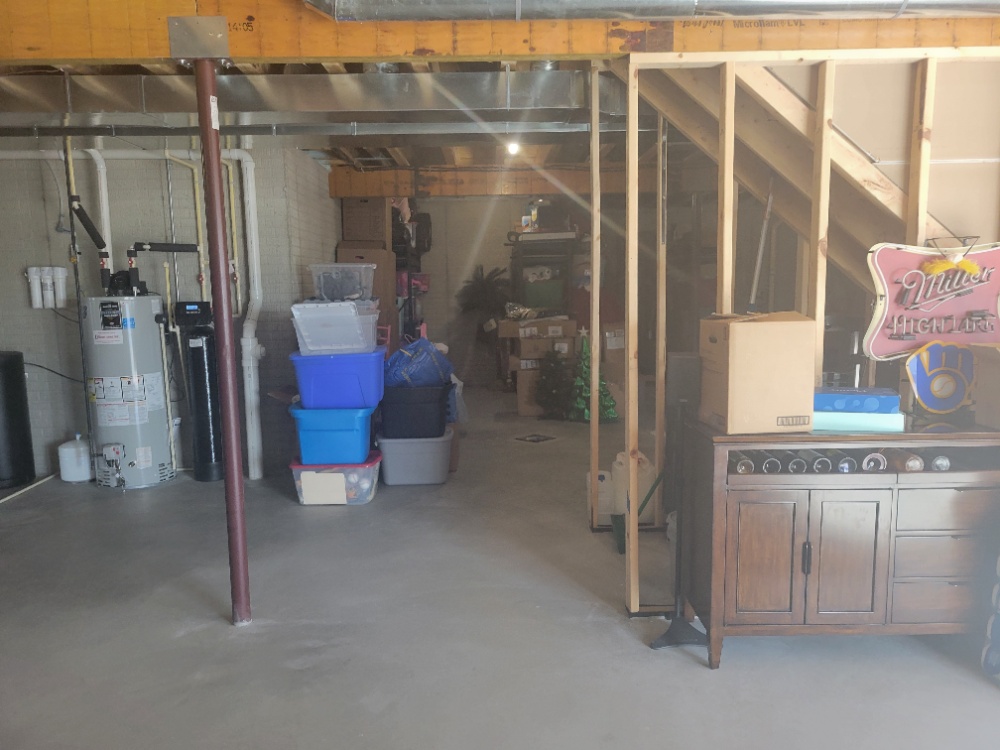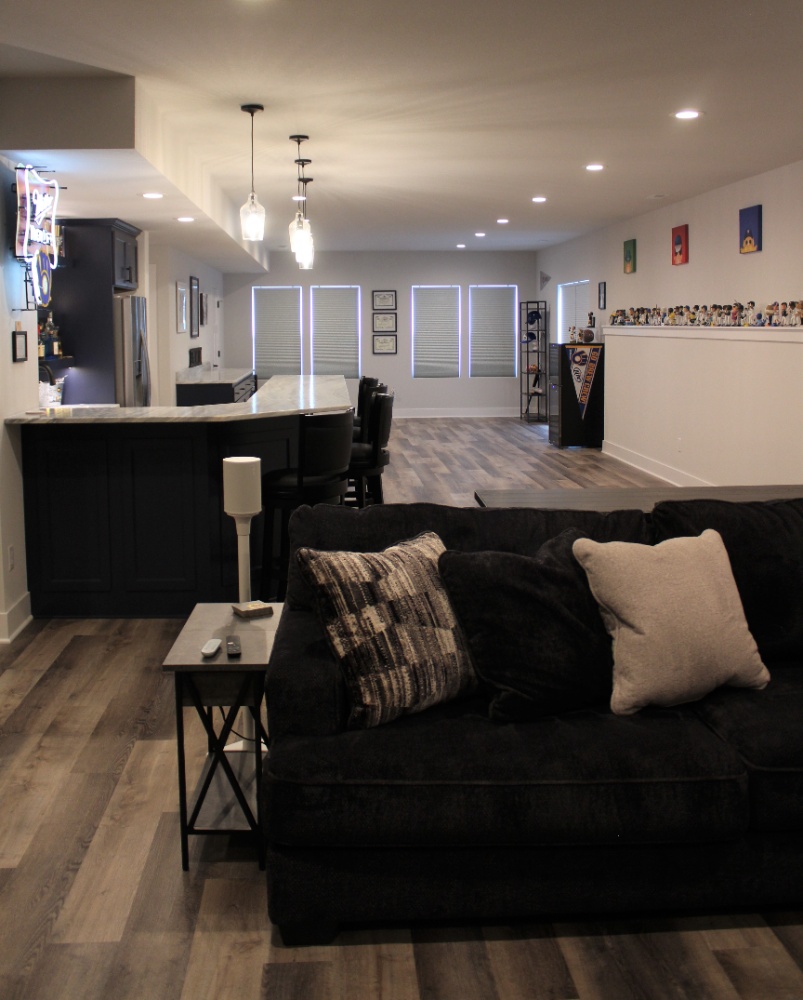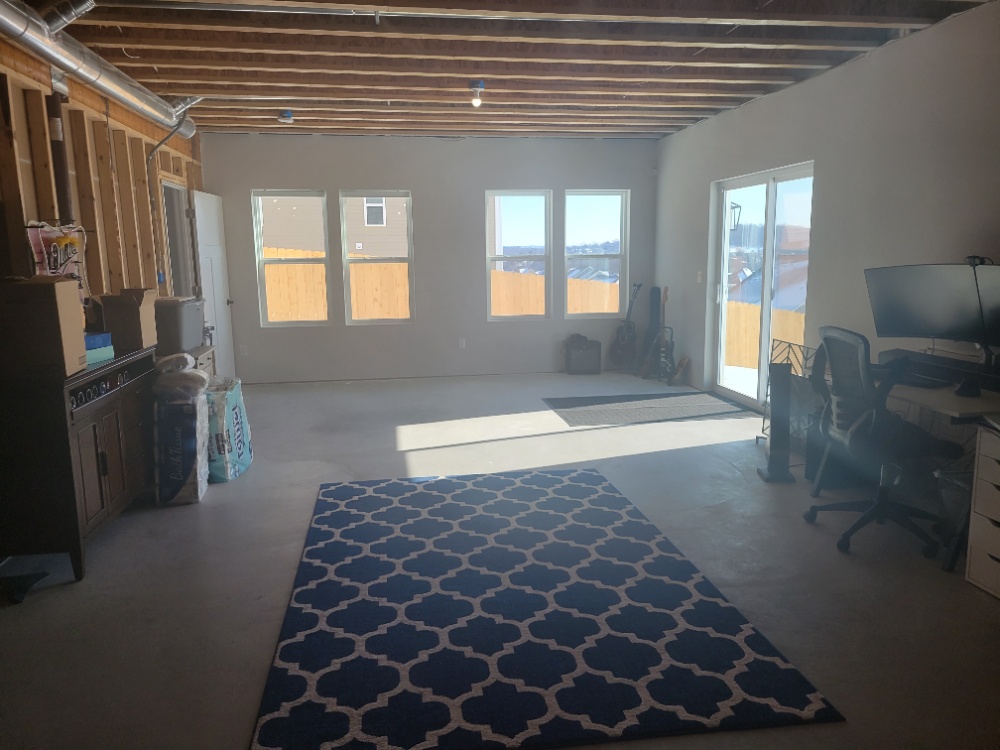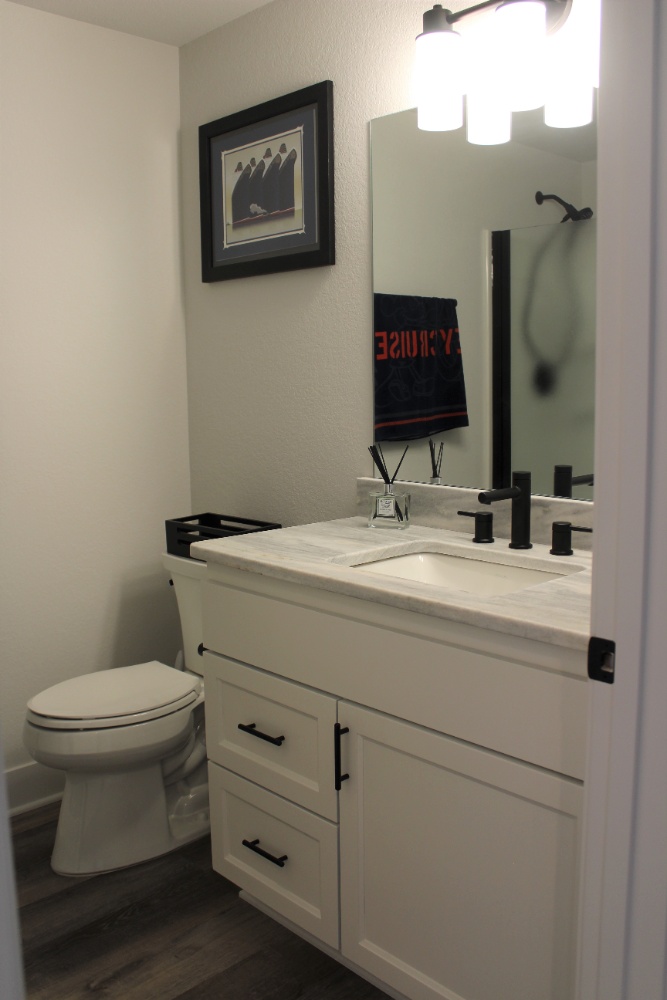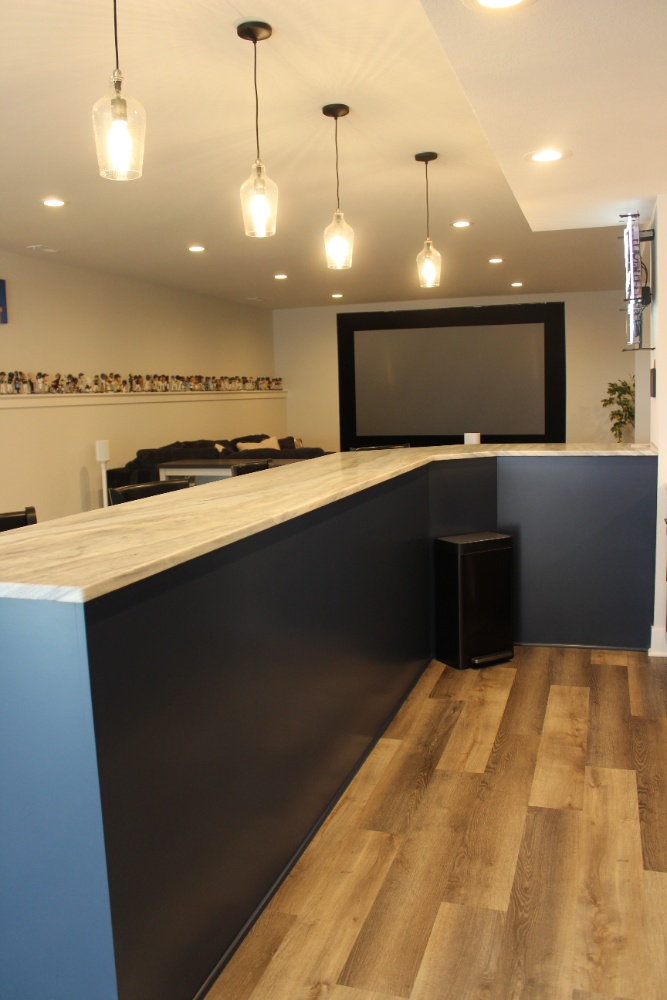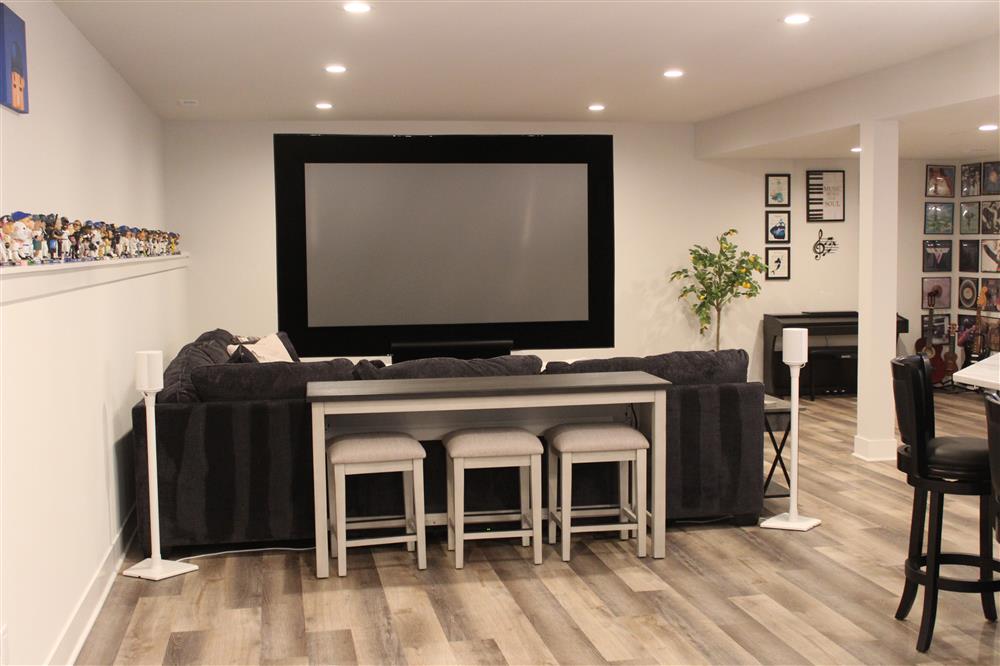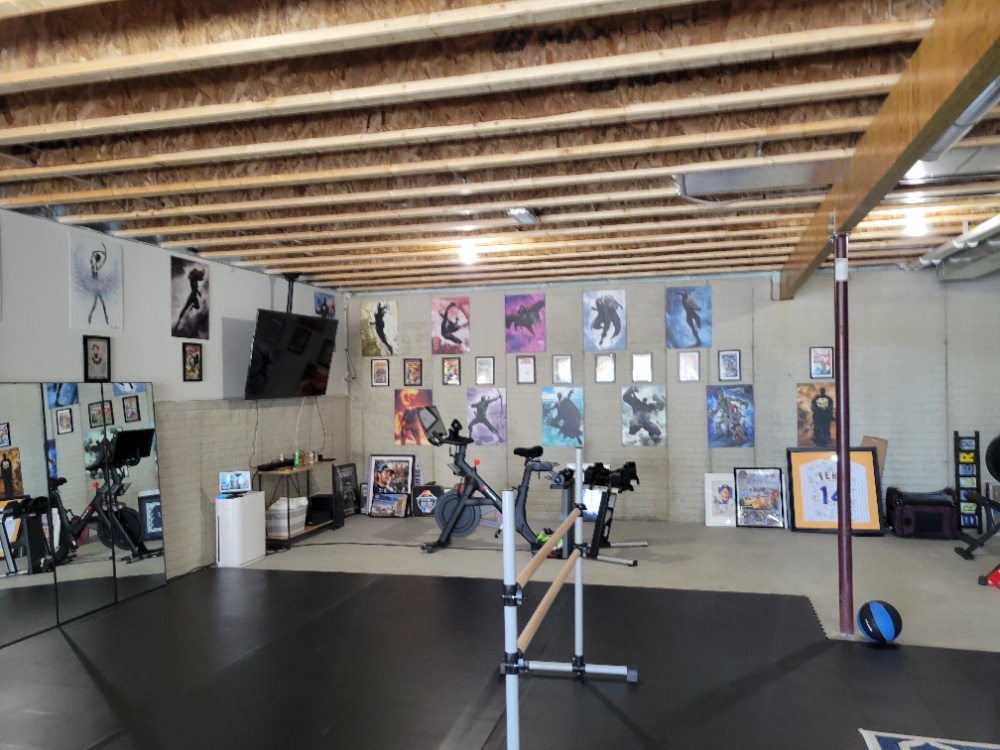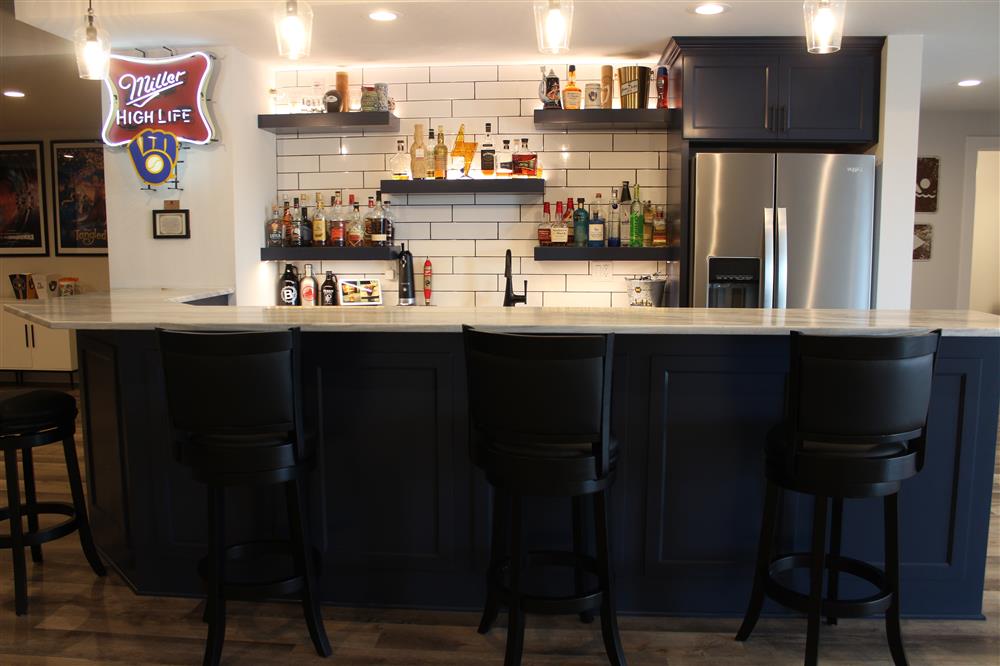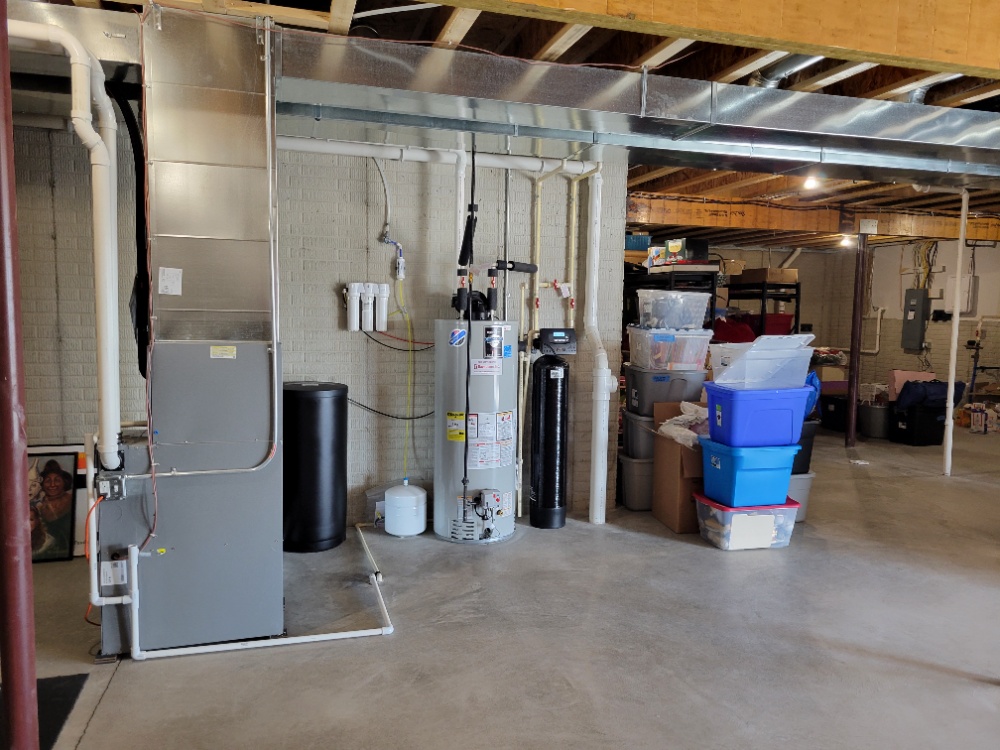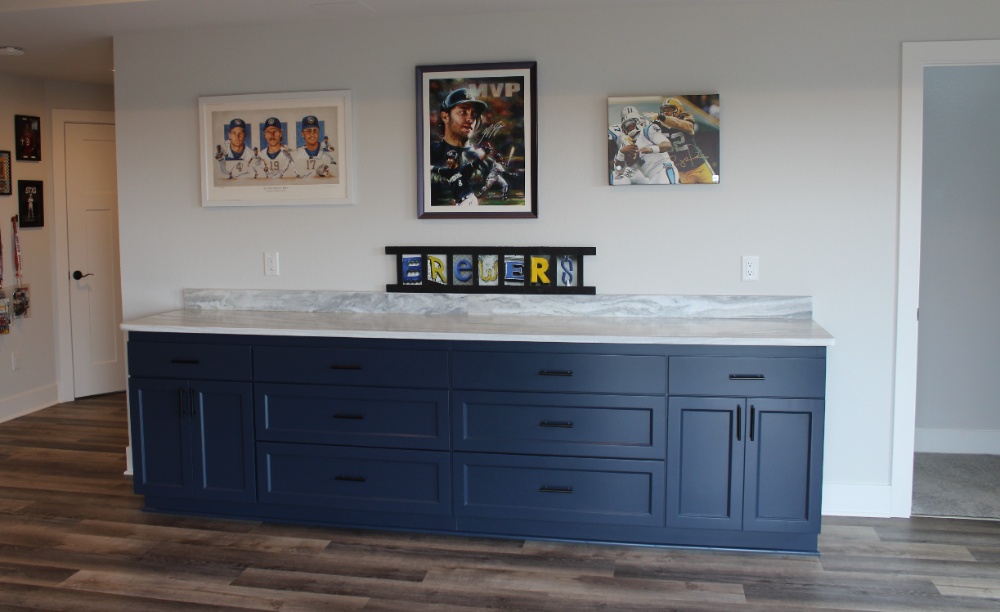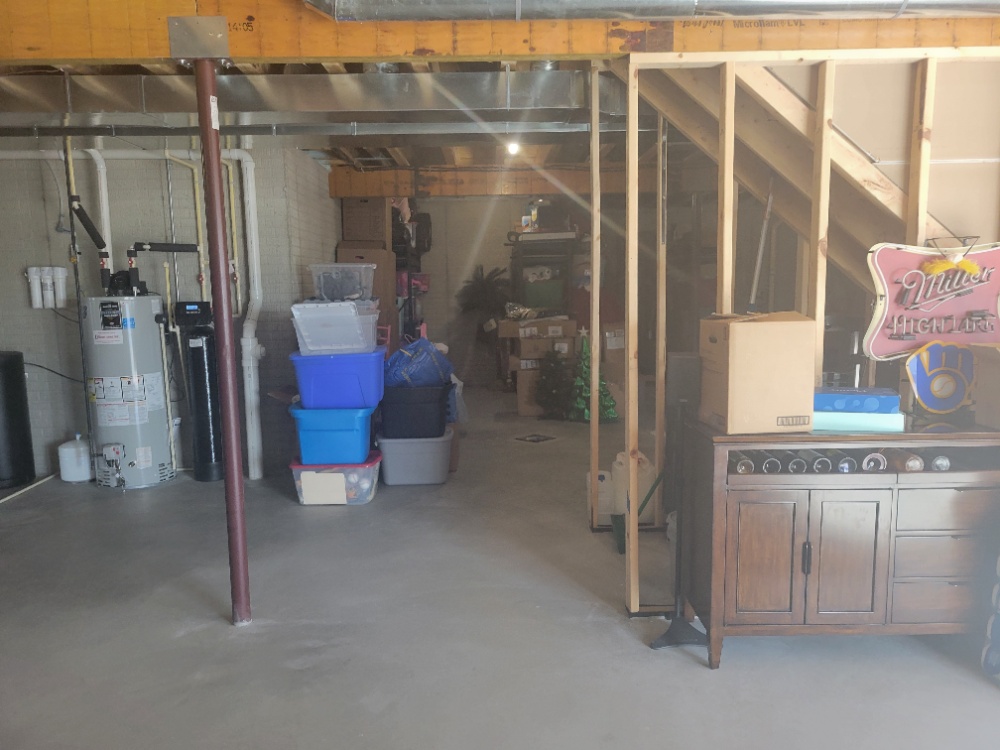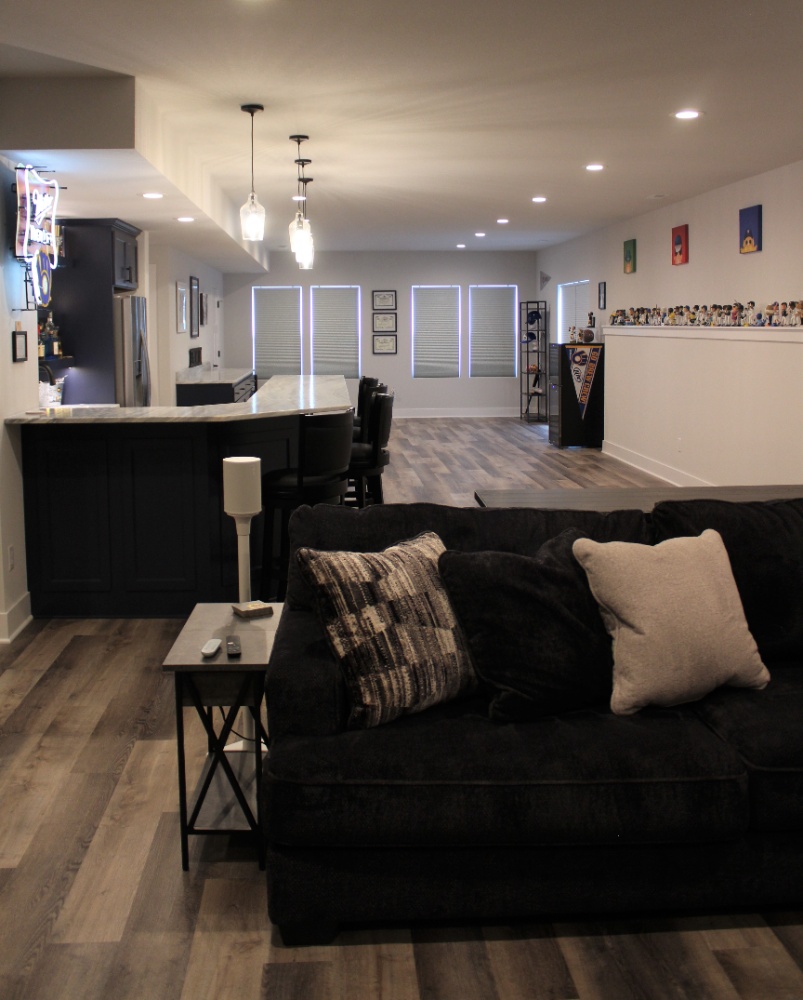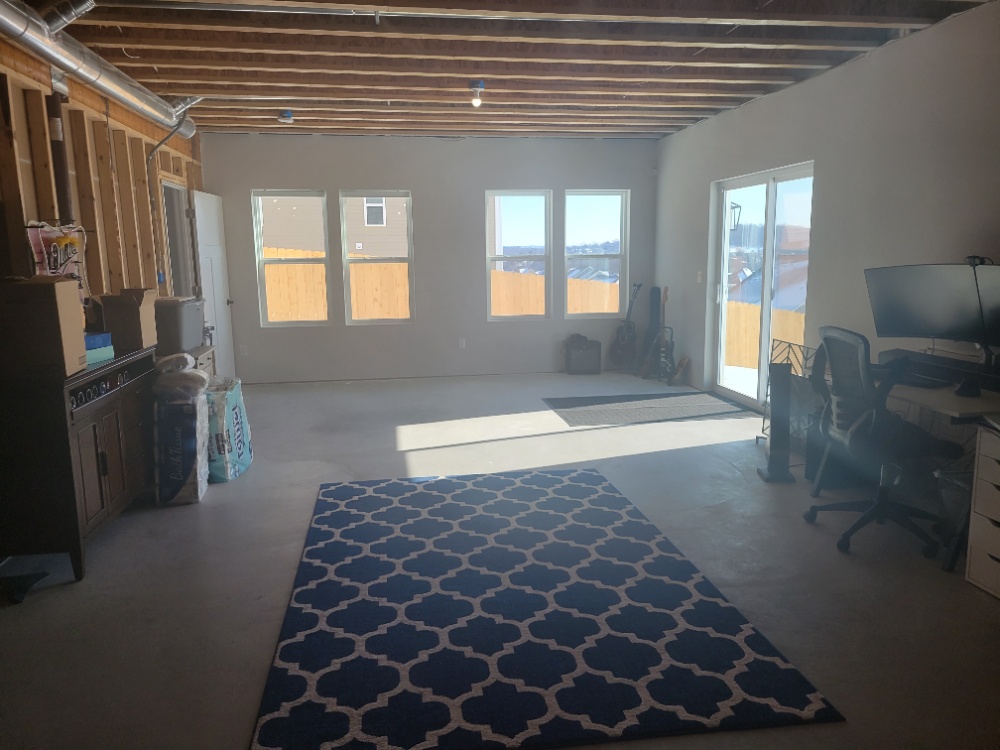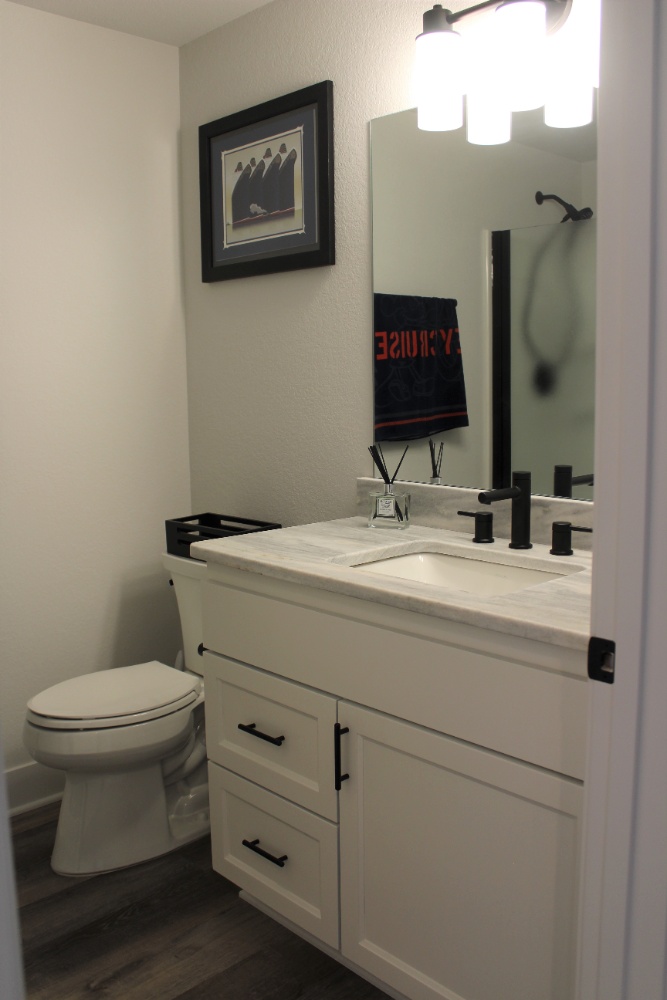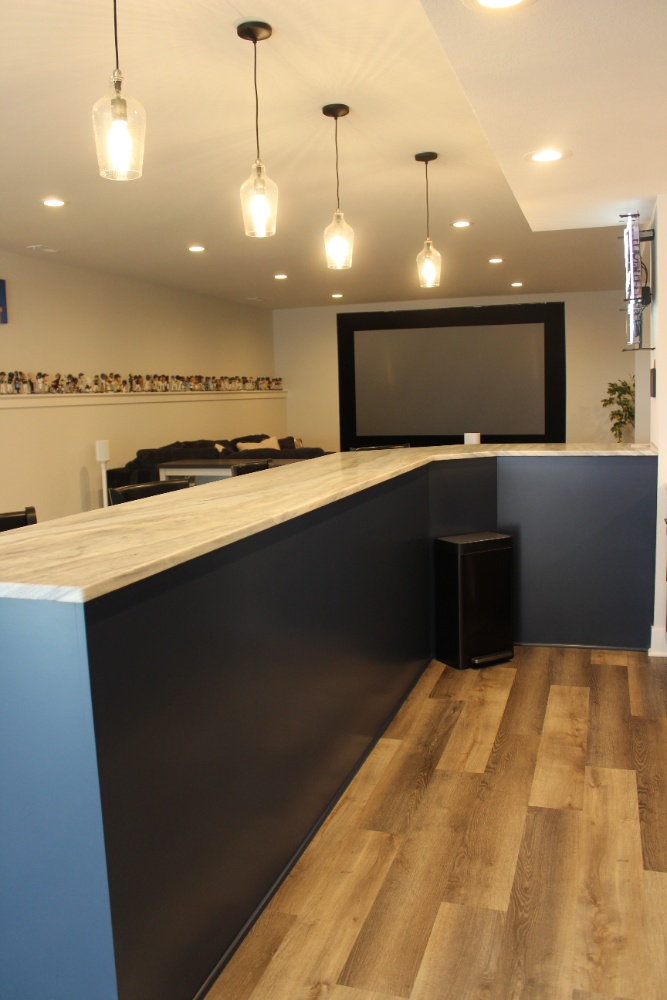 Click on the image to expand