West Bend Bathroom Remodel
The Reality Construction, LLC West Bend bathroom remodel experts have created a room with unique features and colors in this remodeled bathroom. A polished brass faucet was mounted to the wall, creating a bathroom feature that will impress guests. An off-white vessel sink was installed to continue the theme of original bathroom fixture usage. Black marble was used for the spacious countertop. A bathroom light with a gold finish was mounted above the beveled free-standing mirror. A brownish-red dark wood has been used to create the custom cabinetry. A glass-tiled backsplash was installed using blues and black to create a functional and eye-catching design. The backsplash matches the design used in the walk-in shower to the right of the vanity. Reality Construction, LLC has turned this bathroom into a contemporary piece of art for the homeowner.
Whether you're looking for a complete bathroom makeover in West Bend, a custom bathroom remodel, or a transformation of your half bath or master bathroom, we have the expertise to bring your vision to life. From high-quality materials to energy-efficient solutions, our customer-centric approach ensures timely completion and transparent pricing.
Contact us today to get started on your dream West Bend bathroom renovation.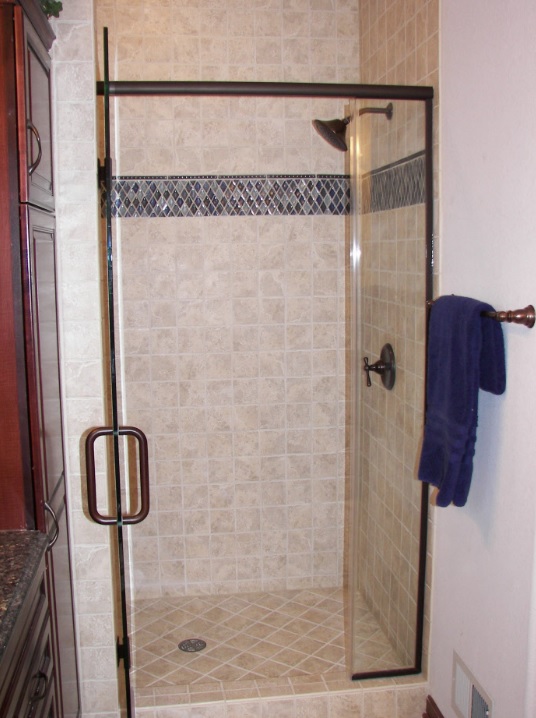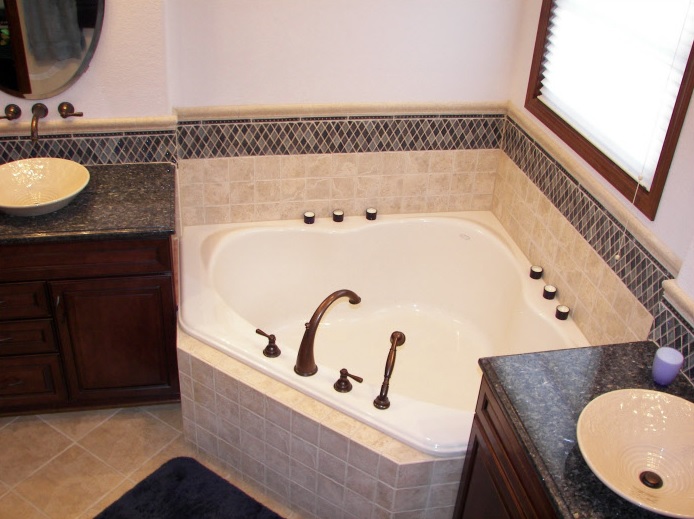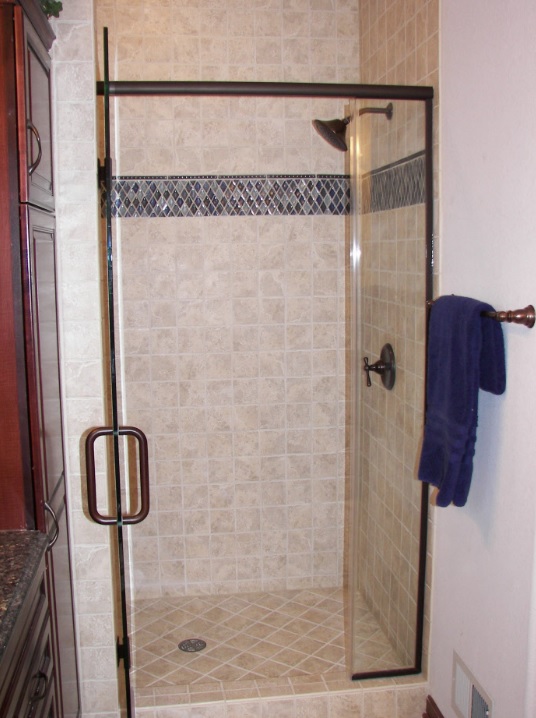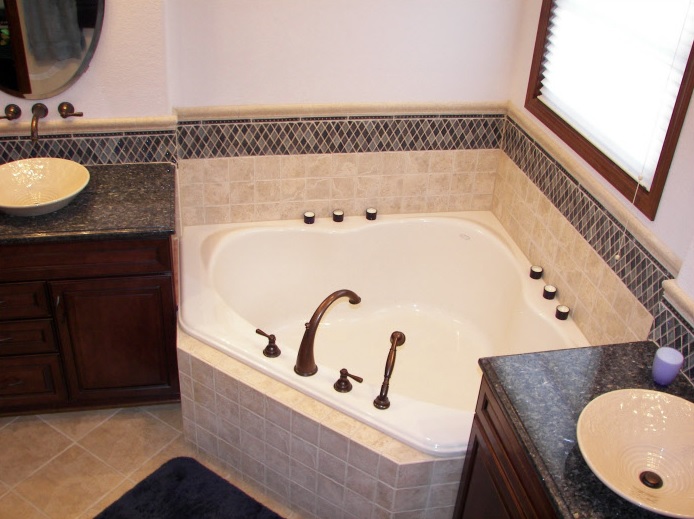 Click on the image to expand